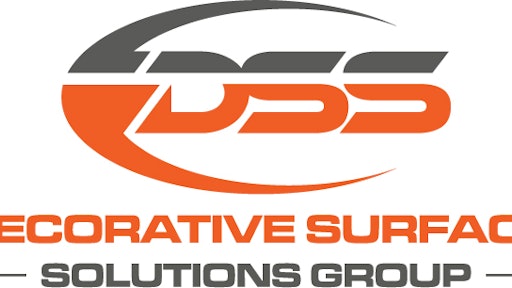 The Decorative Surface Solutions Group (DSSG) welcomes four new best in class members as the network continues to expand. Hyde Concrete serves the Mid-Atlantic market, Concrete Contractors Interstate serves the Southern California markets and beyond, Lakebrink's Custom Concrete serves the Heartland, and The Belarde Company serves the greater Northeast.
"DSSG continues to attract the best in class members and we are excited with this great new group – these guys have been involved in some of the highest profile projects in the country and can handle everything from site and structural, through architectural finishes and even custom wall systems," says Curt Thompson, President & CEO of DSSG.
"Our mission when we started DSSG was to build a national network of the best in class contractors that can have a real impact in our market places, our industry, and become increasingly valuable to our suppliers," notes Mike Price, CEO of Bay Area Concretes and one of the Founding Partners in DSSG. "These four new members embody everything that we set out to accomplish."
Market Continues to See Strong Growth in the Decorative Flooring Category
The Decorative Surface Solutions Group (www.decorativesurfacesolutions.com) is heavily focused on the rapidly expanding relationship between architectural concrete and decorative flooring solutions. DSSG members work in: site and structural concrete, architectural concrete, topping slabs, epoxies, terrazzo and other hybrid flooring choices. DSSG membership is by invitation only and all members are selected and approved by the Board of Directors.
"Our membership growth is designed to add value to both our suppliers and our existing members – we share resources across the board on things like project specifications, solutions, and even buying opportunities," says Lance Boyer of Trademark Concrete in Los Angeles, Charter Member of DSSG.
If you would like more information about DSSG, please contact Curt Thompson at (925)964-6377 or via email at ct@dssgteam.com.