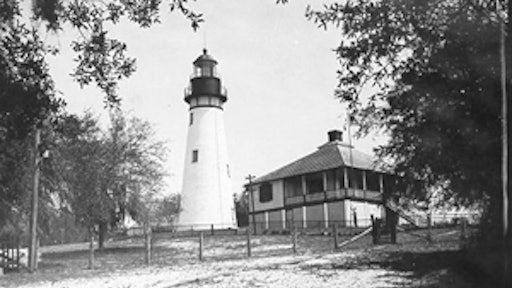 Amelia Island is only 13 miles long and 1.5 miles wide, but the area provides many activities for you to enjoy between the seminars and learning experiences at the CFA Summer Meeting.
The meeting venue is Amelia Island Plantation, an AAA-Four Diamond resort and a great spot for golf, tennis and enjoying tranquil views of the Atlantic Ocean.
You can enjoy the sun and warmth along 13 miles of Amelia Island's beaches. If you take a dip in the ocean, watch out for sharks ! Maybe you'll enjoy hunting shells or fishing instead. At the north end of the island you can also sneak a peek at the Amelia Island Lighthouse .
Fort Clinch State Park
Situated on the north side of the island is Fort Clinch. The Fort was constructed in 1847 to protect Fernandina's deepwater port. It served as a military post during the Civil War, the Spanish-American War, and World War II. Several of the bastions are still in place as are many of the structures that served the troops including the guardhouse, barracks, blacksmith shop and several other structures. You can also get a great view of the Amelia Island lighthouse, constructed in 1839. The lighthouse has been in constant operation since it opened except for one night during the Civil War.
Fernandina Beach.
If strolling through a historic small town of specialty shops is something you (or your wife) like to do, than Fernandina Beach, located on the north end of the Island, is the perfect place for you. Over 400 homes and buildings covering 50 blocks are on the National Register of Historic Places. The downtown is full of specialty shops, boutiques, and restaurants and the village is 10-15 minutes from the resort. Shuttle service is provided several times daily to and from the village.
Sound like a great time? Visit the Concrete Foundations Association website for information on how to register for the 2009 Summer Meeting at Amelia Island.