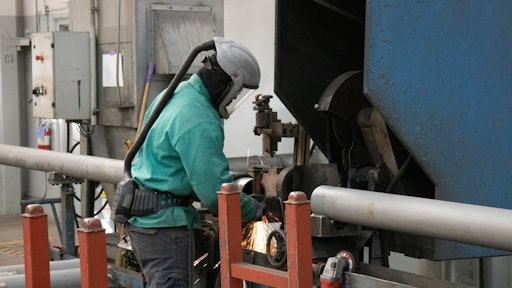 Putzmeister America, Inc. (Putzmeister) has announced the expansion of its lay down/high rise pipe and accessories retail offering.  This concrete delivery system product offering expansion will allow customers in the concrete placement business to purchase all the products they need from a single source.
A trusted name in the concrete pumping equipment sector, Putzmeister now offers a full portfolio of Heavy Duty (HD) pipe including: pipe, elbows, reducers and other accessories. Products are available in various sizes from 2 to 6 inches in diameter and multiple pipe thicknesses.  Having a full portfolio of HD pipe related products allows customers the opportunity to fill all their pumping needs from one supplier, Putzmeister. 
"Putzmeister is committed to supporting our customers' needs, and enhancing our product offering in the pipe arena is an example of this commitment", said Todd Hooper, Vice President of Parts & Commercial Operations 
The new lay down/high rise pipe will be on display at the World of Concrete in Central Hall of the Las Vegas Convention Center in Booth C5726, and available for sale beginning on January 2020. Orders can be placed with Putzmeister at 800-890-0269, or by contacting a Putzmeister dealer.
For more information about the pipe offerings at Putzmeister America, Inc. please contact our Toll Free Parts & Service Hotline at 1 (800) 890-0269 or www.Putzmeister.com.