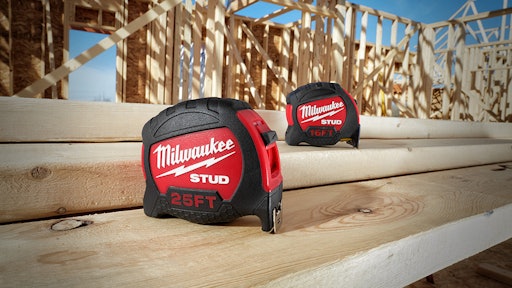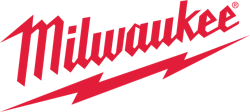 Through new-to-world EXO360 Blade Technology, Milwaukee Tools' new STUD Tape Measures feature the longest-lasting blade that is both rip and wear resistant. Combined with a fully reinforced frame and impact-resistant overmold, Milwaukee Tools claims STUD Tape Measures are the most durable tape measures in the industry.        
Milwaukee developed EXO360 Blade Technology to ensure optimal blade performance and resistance to ripping and wearing. This strong, protective nylon coating wraps 360° around the blade to give users added durability. The fully reinforced frame and impact-resistant overmold can survive up to an 80-foot drop on packed soil.      
For added functionality, STUD Tape Measures deliver up to 10-foot of straight standout and a patented finger stop mechanism. Finger Stop protects users' fingers during blade retraction and maximizes stability during layout applications. The tape measures also include an improved wire form belt clip that has been optimized for bag/belt storage and reducing pocket tearing.     
Request More Information
Fill out the form below to request more information about
Milwaukee Tool STUD Tape Measures Claim Rip and Wear Resistance