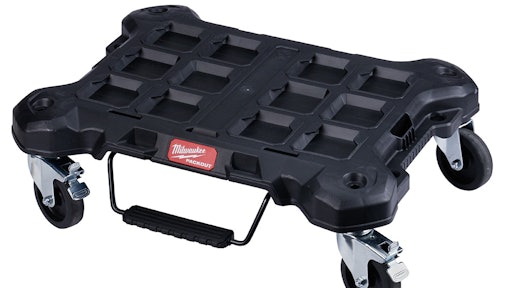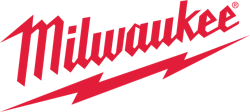 With the addition of the Packout Dolly and Mounting Plate, the Milwaukee Packout Modular Storage System now has 19 different pieces for users to choose from to build out their custom storage solution. Through an attachment mechanism, the new Packout Dolly and Mounting Plate allow users additional options for transporting and storing their existing Packout collections.
Packout Dolly
Constructed with impact resistant polymer and a 250 lb. weight capacity, the Packout Dolly provides users with a convenient way to transport their tools and equipment throughout the jobsite. Its smooth roll wheels allow the Dolly to easily roll with a heavy load, while a Quickstop Loading Lever enables users to hold the dolly in place when loading and unloading thedolly.    
Packout Mounting Plate
The Packout Mounting Plate provides users the ability to stabilize and secure their Packout Storage in the shop or in a vehicle. Like the Dolly, the Packout Mounting Plate is constructed with impact resistant polymer and has metal reinforced mounting and tie-down points that allow it to support and secure 100 lb. of weight on the floor and 50 lb. on the wall.
Request More Information
Fill out the form below to request more information about
Milwaukee Tool Packout Dolly and Mounting Plate