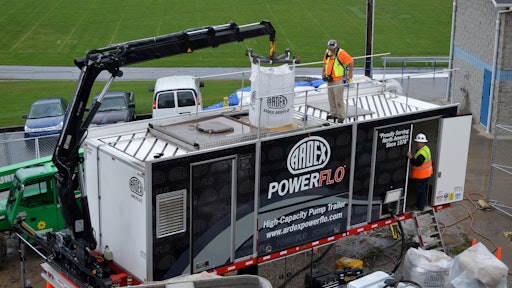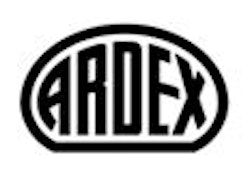 ARDIFLO provides Floor Leveling Options to match the unique challenges of today's jobsites.
For smaller jobs, the ROVER enables a single installer to mix, deliver and pour up to three bags in a single process.
For the biggest jobs, at 24,000 to 33,000 pounds pumped per hour, the POWERFLO High-Capacity Pump Trailer can level a 100,000 square-foot project in less than six hours.
For every job in between, a selection of models of the AMP or CUBE can deliver the precise capacity and convenience needed for each project.
The POWERFLO delivers time and cost savings at the rate of up to 33,000 lbs. or 660 bags per hour.
Installers can level at a rate of 16,500 sq.ft. at 1/4" per hour.
ARDEX High-Capacity Self-Leveling Underlayments are designed for the ARDEX POWERFLO High-Capacity Pump Trailer. These blends of Portland cement and other hydraulic cements are able to handle the challenge of delivery through the high-speed, long distance requirements.
ARDEX HC 100 and HC 100R provide a durable, flat, smooth floor surface and are available in the 2,200-pound Super Sack.
Request More Information
Fill out the form below to request more information about
ARDIFLO Offers Floor Leveling Options