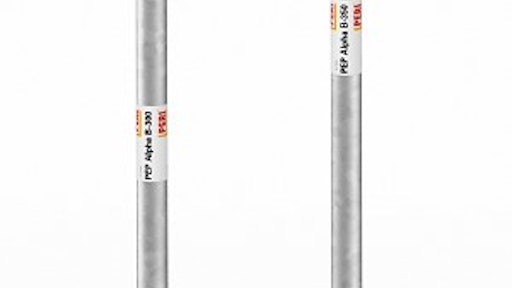 The new Alpha Prop series steel props have been optimized to offer a strong, versatile, easy to use steel prop at a great price point. Like the higher end PEP & PEP ERGO props, the Alpha props are also equipped with the G-hook pinning connection at the inner tube for quick height adjustment. Fine adjustments are done by turning the nut on the outer tube. The Alpha series props are not available for rental, purchase only.
 The Alpha B props are available in two extension lengths:
Alpha B-300
Extension up to ~9'-10"
Weight 34 lbs
Load capacity up to 6.7 kips
Price $48.10
Alpha B-350 
Extension up to ~11'-6"
Weight 39 lbs
Load capacity up to 6.7 kips
Price $51.80
The simplicity of these new props afford you the benefit of the PERI standard at a great price while being able to satisfy 80% of the typical usage applications on everyday job sites.
Comes in bundles of 50 props.
Request More Information
Fill out the form below to request more information about
PERI Formwork Systems ALPHA Prop Series