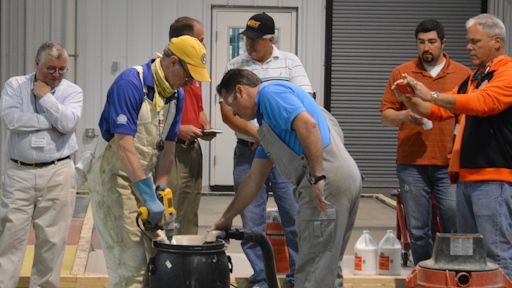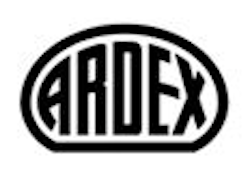 A group of about 30 ARDEX LevelMaster Elite Installers (LME)  joined ARDEX Americas executives from May 19 to 21, to celebrate the 20th anniversary of the Elite Installer Program. The three-day event was held at the Herbert Goller Training Academy at the company's North America headquarters in Aliquippa, Pa.
"These installers are highly skilled flooring professionals dedicated to providing the very best flooring installation quality and craftsmanship to their customers," says Jesse David, ARDEX Americas President, U.S. and Canadian Divisions.
According to David, the program is one element of the ARDEX Preferred Partner Program which was developed to strengthen partnerships between ARDEX Americas and the professionals who install ARDEX products.
"We recognized from the very beginning that technical training and customer service and support are the unseen but crucial elements on any jobsite," David says. "Preferred Partners, LevelMaster Elites, are the very best of the best." 
ARDEX Preferred Partners are quality-committed, factory-trained, contractors specializing in the application of ARDEX and HENRY products and installation methods. ARDEX LevelMaster Elite Installer is the highest classification in the Preferred Partner Program. 
Members find the benefits of the program align well with their own business goals. "It is a natural fit," says
Pete Haveron, President of Texas Concrete Restoration, Inc. Like ARDEX, Texas Concrete Restoration has a long history of success in the industry. They have held LME status for 14 years. "We consider ourselves to be the best out there; and ARDEX is the best out there," Haveron says. "Being an LME has definitely helped introduce us to higher profile opportunities."
Kevin Swenson, Principal of SYSTEMONE Floor Solutions, Inc. in Calgary and Vancouver also cites the LME program as a huge advantage when competing for business. "While my competitors are pulling generic warranties from a supplier's website, ARDEX provides a warranty specific to a single job and every product being installed," Swenson says.
According to Swenson the ARDEX LeveMaster Elite Installer Program, "just makes sense. It creates a natural transition from the supplier to the installer to the client."
LevelMaster Elite Installers receive advanced technical training and priority technical and project support from the ARDEX Americas Technical Service Department.