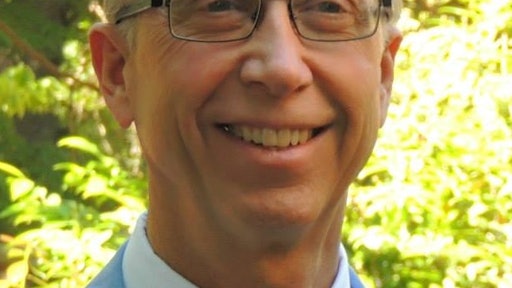 Blastcrete Equipment Company, manufacturer of mixing and pumping equipment for the refractory and shotcrete industries, announces Bill Allen as its new sales manager. Allen, who began his role earlier this month, is responsible for helping customers around the world automate their processes with Blastcrete equipment.
"We've known Bill for nearly 25 years and his familiarity with the industry and our equipment is a great asset to our team," says Jim Farrell, Blastcrete CEO. "We are a family-owned company and Bill shares our values of working with customers one-on-one to determine the equipment that meets their needs."
Allen is no stranger to concrete and refractory after more than 30 years in the construction business. He worked as a sales manager for BASF, the world's largest chemical company, for seven years and managed its global sales of dry and wet-process shotcrete equipment. He also served as BASF Construction Polymers' North American sales manager for more than six years. It was during his time at BASF that Allen gained familiarity with Blastcrete and the refractory industry. He spent more than two years working as the international business development manager for Putzmeister America. 
"Refractory and shotcrete customers require customized solutions, and Blastcrete is unique in its ability to cater to individual customer needs," Allen says. "My goal is get the message out there that Blastcrete is one of the few remaining manufacturers with this approach."
As Blastcrete's sales manager, Allen plans to travel regularly to meet with customers in the field.
Allen also holds extensive experience in the flooring industry as a formulator of self-leveling underlayment. He started a company, Sub-Floor Science, which tested concrete slabs, sub-floors and floor coverings as well as evaluated floor failures, diagnosed problems and recommended solutions. Allen served as a Blastcrete distributor with Sub-Floor Science and plans to use his experience to help Blastcrete expand in this market.
Allen studied business at the University of North Texas. He earned a Concrete Slab Moisture Testing Technician Grade 1 certification from the International Concrete Repair Institute as well as a Concrete Field Testing Technician Grade 1 license and an Aggregate Testing Technician Level 1 license from the American Concrete Institute. He is an associate member of ACI Committee 302 for construction of concrete slabs and a member of the International Association for Testing Materials' Committee F06 on resilient flooring. 
Formerly a Texas resident, Allen relocated to Anniston, Alabama, Blastcrete's headquarters, in April.