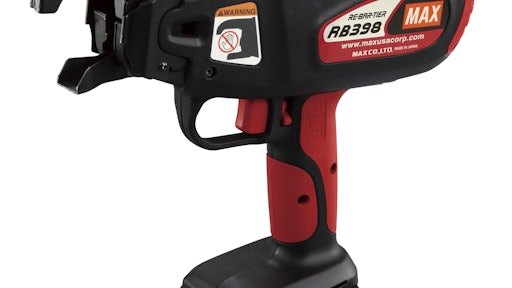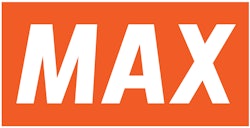 The RB398 is replacing the MAX RB397. This new tool is capable of tying rebar up to #6 by #5 and also double #4 by double #4. This extraordinary new tool is an incredible labor saving device capable of reducing costs up to 1/5th of current budgets. The MAX RB398 tying times per charge was increased by more than 30%, to an incredible 2,600 ties per charge. MAX was able to achieve this performance with the new 4.0 Ah 14.4v lithium-ion battery. The life of the twisting motor is also extended by introducing a brushless motor.
The simple operation of the RB398 helps reduce medical costs.
Features a trigger lock, torque adjustment dial, reversible belt hook, carrying case, automatic shut-off when tool is not in use and comes standard with charger and battery pack. RB398 is used with MAX 21Ga. TW898 series.
Request More Information
Fill out the form below to request more information about
MAX USA CORP. Introduces the New RB398