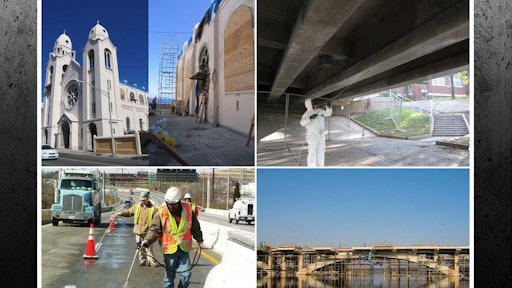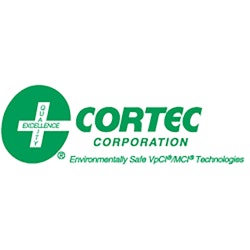 Spalling or deterioration of reinforced concrete does not inevitably signal the end of concrete structures. With Cortec's High Performance Repair System (HPRS), it is possible to greatly reduce a structure's corrosion rate and extend useful service life. Cortec's highly durable, multi-functional, and compatible protection systems maximize the concentration of Migrating Corrosion Inhibitor (MCI) molecules for the most effective repairs. HPRS utilizes a special sequence to maximize performance of MCI in concrete repairs.
This process begins with base surface preparation to remove all spalled, loose, and deteriorated concrete.
Rust on exposed rebar is eliminated with VpCI-426 rust remover or treated with CorrVerter Rust Primer.
Two coats of anti-corrosion MCI grout are recommended on any exposed rebar or metal, followed by the application of various MCI repair mortars to the concrete structure.
Once the repair mortar is cured, MCI-2020's powerful formula is sprayed, brushed, or rolled on in order for MCIs to penetrate through concrete and attach to and protect the surface of embedded reinforcing steel.
After sufficient absorption, other materials such as coatings or water repellents may be applied on top.
Request More Information
Fill out the form below to request more information about
Cortec's MCI HPRS Sharply Lowers Corrosion Rates In Concrete