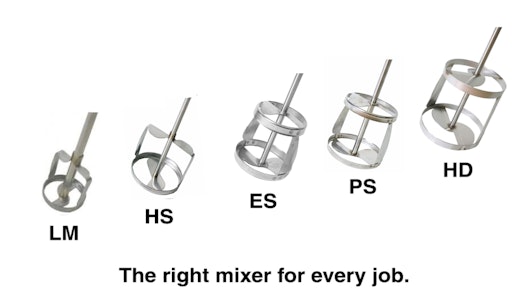 An all-purpose, heavy duty, extremely efficient industrial/commercial mixer. Jiffy Mixer is a portable, heavy duty mixer available in a range of sizes that let you quickly and thoroughly beat, blend, mix or whip liquid or dry materials including dense and viscous substances in any open container from a pint to 100 gallons. It eliminates waste and unwanted aeration of materials while cutting mixing time up to 90%.
Lightweight and operated by any battery or electric chuck power tool.
Extremely easy to use.
Constructed of 304 stainless steel.
Made in America.
Request More Information
Fill out the form below to request more information about
Jiffy Mixer Industrial/Commercial Mixer