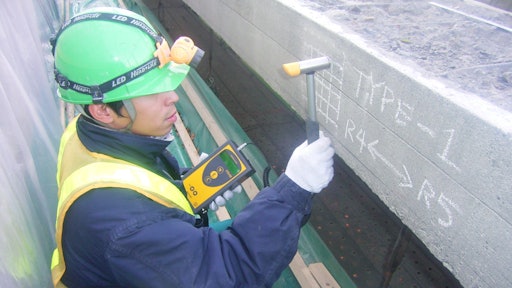 Nitto Construction Inc.
Nitto Construction Co. Ltd.'s CTS-02v4 Concrete Tester and Surveyor accurately measures normal- to high-strength concrete (up to 150N/mm2), regardless of the concrete condition.
The CTS-02v4 detects:
Delamination

Delamination, Void and Honeycomb

Weakness of Aggregate of Concrete along with accurately estimating concrete strength.

Polishing the concrete surface is NOT required.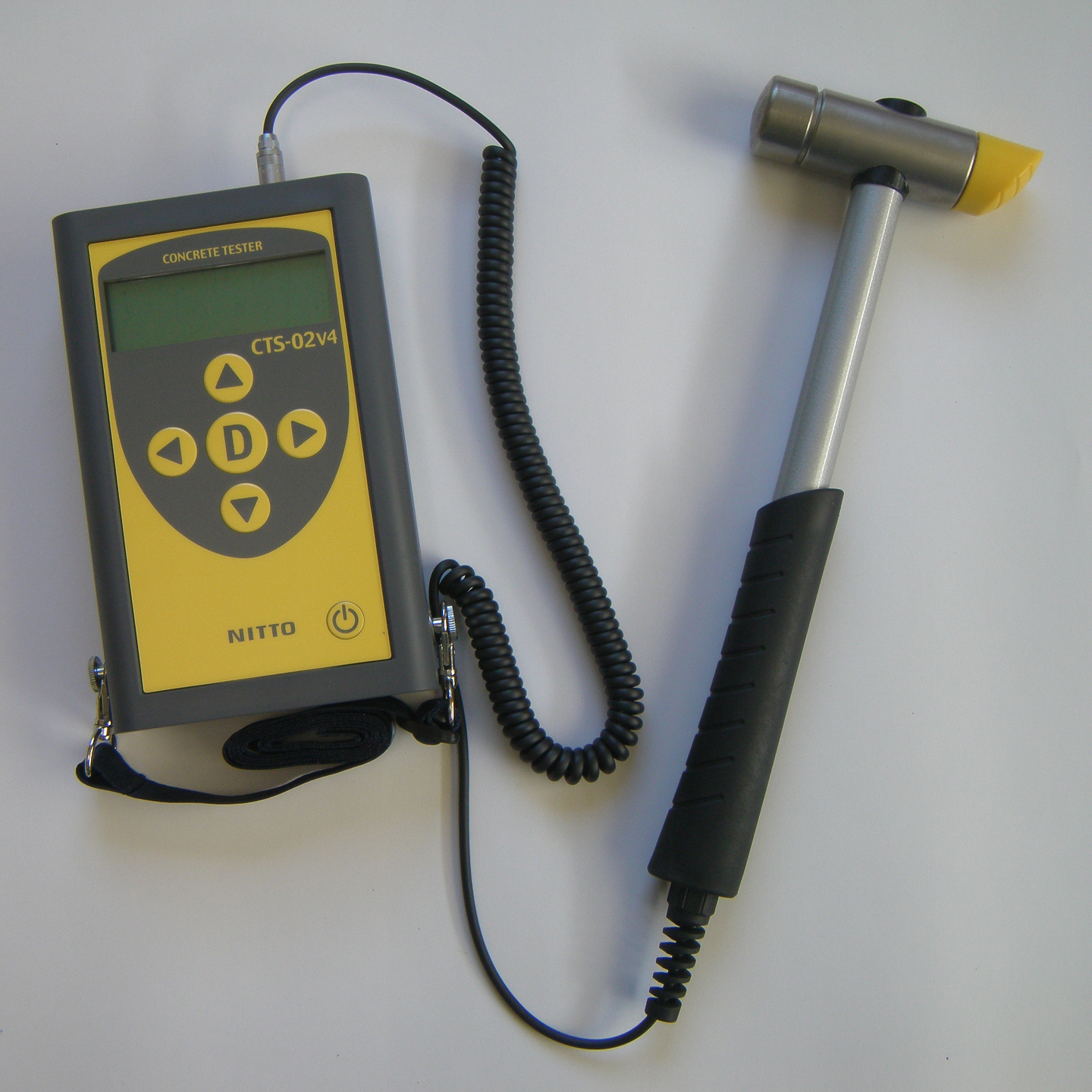 Nitto Construction Inc.This non-destructive testing tool measures and analyzes the concrete strength based on the waveform of impact force on the contact of a hammer and calculates the deterioration and delamination conditions. A built-in accelerometer measures blow force. The CTS-02v4 tests the concrete areas by dividing the testing blocks. After each contact, the result is displayed in 0.5 seconds. Approx. 500,000 measurements with the waveform data can be internally stored.
Contrasted with a rebound hammer, the CTS-02v4 requires no polishing of the testing surface and causes no damage to the concrete surface, and more importantly,

comes with

much higher accuracy.

The CTS-02v4 is equipped with USB connection to allow data to be directly exported

to

and stored

in

a PC. F

urther analysis can be done using Excel

-

based software which comes with the tester.

With the

high

-

strength concrete testing capability

and automatic correction for measured data outside the mean value (+/-20%)

, it is

ideal for

the

use with

bridges, weight bearing columns

,

and tall building

s as well.




The

CTS-02v4

requires

only seconds

for a setup for its portability

- virtually no calibration is needed; user simply turns it on and hits.

The CTS-02v4 b

ody size

is 108mm x 169mm x 42mm and total weight is 380g.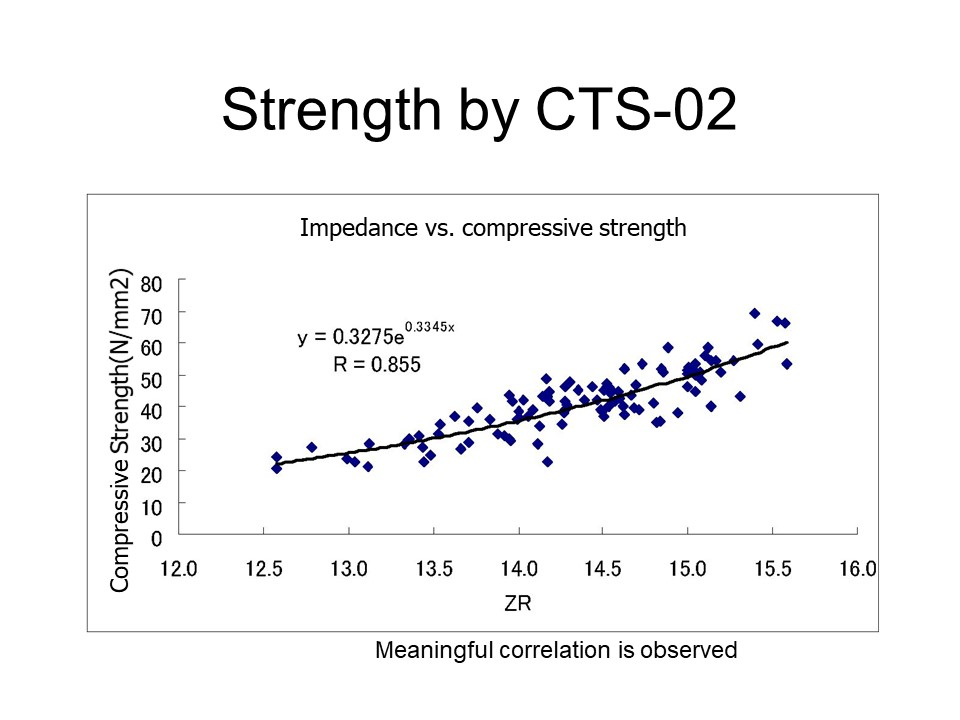 Nitto Construction Inc.

Applied in major construction sites all over the world including the United States, Canada, and Japan, Nitto Construction's CTS-02v4 has been accepted for testing, monitoring, quality assurance testing, defect inspection, and other applications at the new and existing construction sites.         
Request More Information
Fill out the form below to request more information about
CTS-02v4 Non-Destructive Concrete Tester and Surveyor