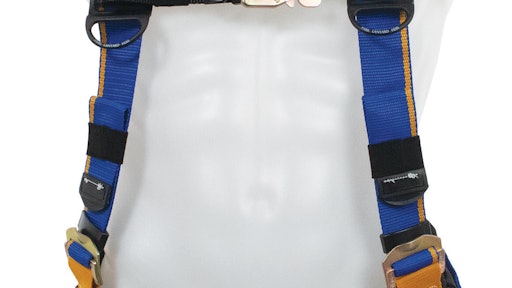 Werner has added a patented Relief Handle for proven post-fall performance to its Blue Armor and LiteFit fall protection harness series. 
Traditionally, fall protection equipment is designed to stop a fall, but may not be equipped to perform in a post-fall situation. This can result in suspension trauma for a fall victim and potential chaos during rescue as responders try to minimize physical injuries to the individual. To combat these issues, the Blue Armor and LiteFit series has incorporated an easy-to-grab patented Relief Handle built into the harness for immediate use. While hanging in suspension, users simply use their thumb or four fingers to shift their weight into a safe post-fall position to relieve pressure on their femoral arteries. The new Relief Handle is a bright blue color that is clearly distinguishable for quick access.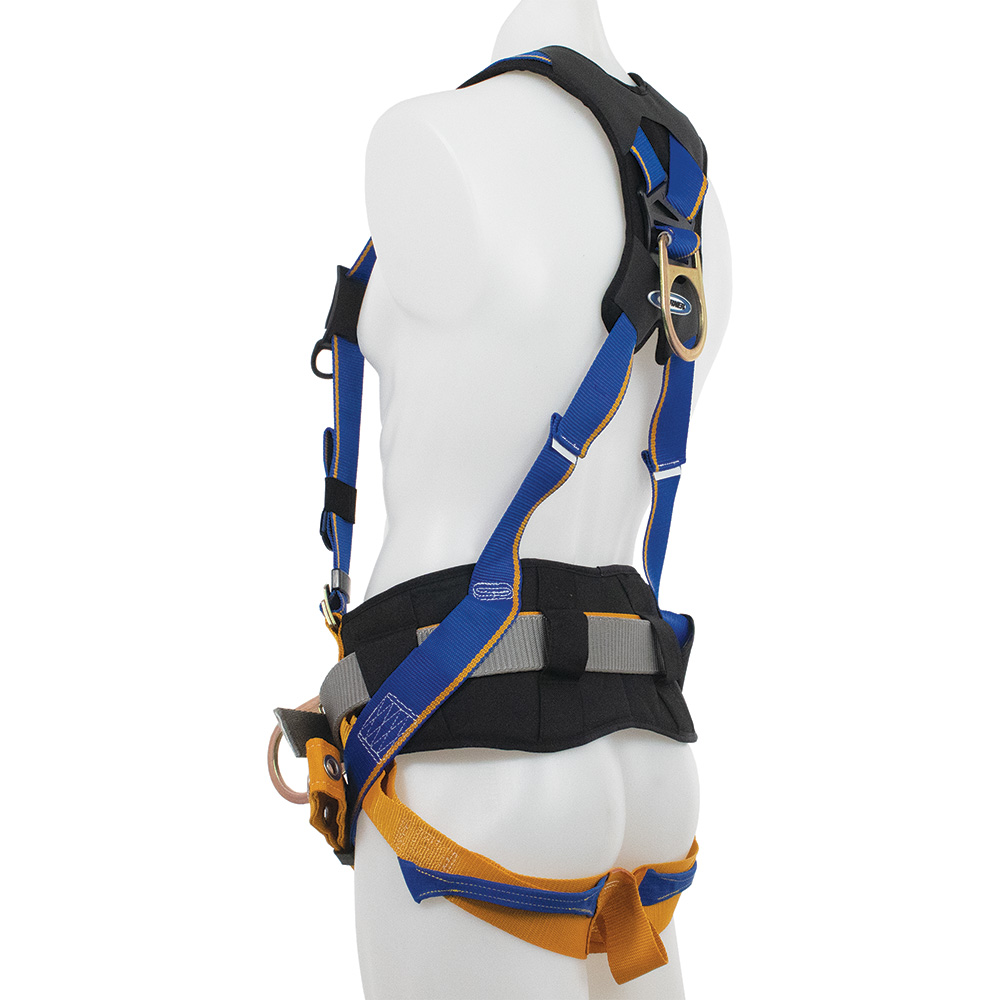 Along with enhanced safety functionality, the Blue Armor and LiteFit Harness series upgrade also features added design for comfort and fit. The Blue Armor fall protection harnesses have new padding with a breathable compression interior, the inclusion of a back strap for further support and added fabric flexibility that moves with the user. The waist pad has enhanced compression comfort so users can remain comfortable while strapped tightly into their harness. With 5-point adjustments for optimal fit and the relocation of sub-pelvic web squares to the exterior of the body, professionals can focus on their work while remaining comfortable in their harness throughout the day.
The new Blue Armor and LiteFit fall protection harnesses are OSHA and ANSI z359.11 compliant.
Request More Information
Fill out the form below to request more information about
Werner Adds Relief Handle to Blue Armor, LiteFit Fall Protection Harnesses