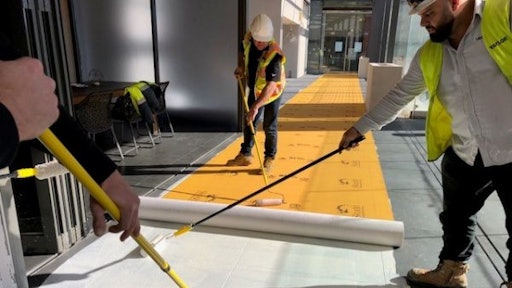 Skudo Commercial System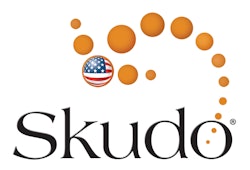 The Skudo Commercial System is a premium temporary surface protection solution that adheres to the substrate, specifically engineered for the commercial and residential construction sectors.
The system is ideal to protect surfaces from construction site damages and spills on large commercial projects. It consists of two layers: a water-based liquid base coat, sold in 5 gal. buckets and a coated commercial mat.
The system comes in two types of protection: Heavy Traffic (HT) and Medium Traffic (MT) and is sold in 800 sq. ft. rolls. The mat is pressed into the wet base coat to create a heavy-duty, slip-resistant barrier that adheres to your protected work surface.
The Skudo Commercial Mat System provides varying levels of protection against:
Machinery driven on the surface
Scaffolding and shoring
Impact from long-term foot traffic and dropped materials
Water, mold, bacteria, rust

UV exposure (HT only)

Spills and stains, including paint, mortar, coffee, colas
Mild solvents
Sparks and fire (HT only)
Dirt and debris
Request More Information
Fill out the form below to request more information about
Skudo Commercial System