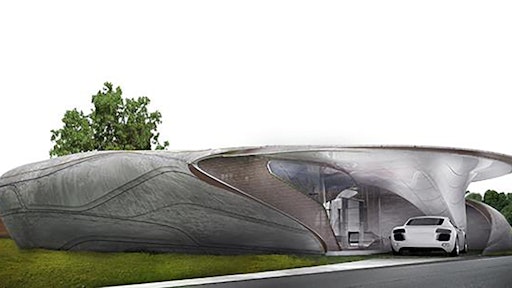 Tennessee-based Branch Technology will begin construction of the Freeform Home Design Challenge 3D printed single-family home winning design in 2017. The winning design came from WATG Chicago.
Branch Design's Cellular Fabrication (C-Fab) 3D printing technique creates freeform structures that can be combined with other construction materials. The C-Fab technique uses a customized industrial robotic arm which extrudes a carbon fiber reinforced ABS plastic material into cmoples, large-scale structures.
Branch Design has also been looking for supply partners for its 3D printed house. The house will be built at Branch Technology's lab in Chattanooga, TN, and serve as a test case for the company's 3D printing technology.
(more on Branch Design's plans to 3D print a single-family home...)