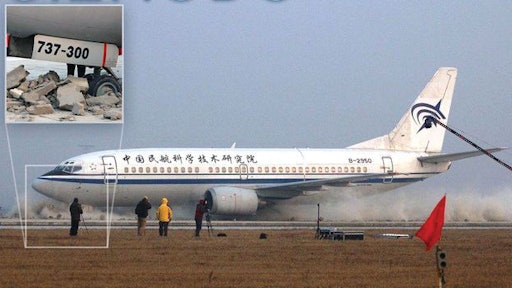 There's a simple reason why a Boeing 737 wasn't destroyed this week at Jiuzhai Huanglong Airport, China, and instead destroyed the concrete runway with its landing gear: it's neither a runway nor concrete. At least, not in the traditional sense.
It's something called EMAS, Engineered Materials Arresting System, a paving system made of foamed concrete, and it may save your life one day.
The Boeing 737 was used to test the effectiveness of the material.