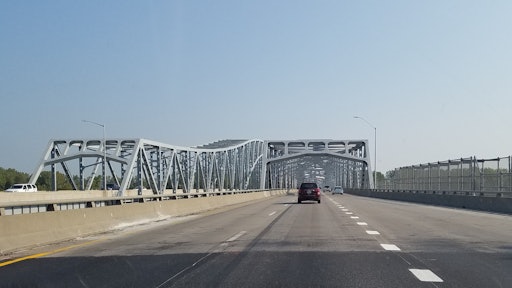 Photo by Jason from Pexels
Missouri lawmakers have reached a compromise on plans to finance the state's much needed bridge repairs. 
The Senate approved a proposal that includes state issuance of $300 million in bonds for bridge repair if Missouri receives additional federal funds. It would also spend $50 million directly on bridge projects.
Conservative lawmakers previously had voiced opposition to Gov. Mike Parson's $350 million bonding plan, with some rejecting the idea of years' of interests payments. Under this proposal, if federal funds are secured, the state would pay off the debt in seven years. 
The proposal still needs another vote before going to the Missouri House, which is expected to take place on Monday. 
While Missouri's proposal hinges on federal funding, the outlook nationally looks grim.
A recent report from the American Road & Transportation Builders Association (ARTBA) estimates that 47,052 bridges in the United States are classified as structurally deficient and considered to be in poor condition. Including structurally deficient bridges, there are nearly 235,000 bridges across the country that need structural repair, rehabilitation or replacement, according to ARTBA's analysis of the NBI data, accounting for 38 percent of all bridges. If placed end-to-end, they would stretch nearly 1,100 miles—the distance between Chicago and Houston. 
ARTBA estimates the cost to make the identified repairs for all 235,000 bridges is nearly $171 billion, based on average cost data published by FHWA.
However, many of these will need to wait until Congress can agree on a funding mechanism for infrastructure repairs. 
"Incoming revenues are not anywhere where they need to be to make all of the needed investments to keep things in a good state of repair and make some of these larger replacement and rehabilitation projects happen," says Alison Premo Black, ARTBA chief economist who conducted the analysis.