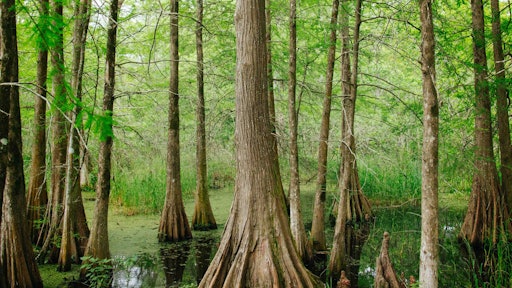 Kyle Glenn/Unsplash
Nearly six decades after its decline, cypress will be replaced by concrete as an economic engine in a rural Florida community.
A 25-acre precast concrete plant is in development on land that was once home to the Cummer Sons Cypress Co. in Lacoochee, Fla. The vacant 67-acre site was purchased by JDR Investments for $1.2 million from Columbia Grain and Ingredients Inc., which had owned the land for the past two decades.
According to the Tampa Bay Times, Jim Guedry, CEO of JDR Investments, says a concrete company has agreed to lease 25 acres of land in the new industrial park, with an option of 10 additional acres. The remaining 32 acres will be developed in smaller parcels for other potential tenants.
Tampa Bay Times reports that the industrial development is a significant boost to a once-booming area that fell into poverty after the cypress tree mill closed 60 years ago.