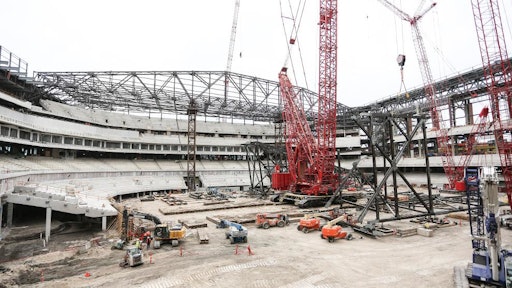 Texas Rangers
Construction on Globe Life Field, the future home of the Texas Rangers, is nearly two-thirds complete, the team tells CBS DFW.
Concrete work has been in no short supply at the stadium, with 115,000 cubic yards of concrete placed onsite to date.
Concrete placed onsite is complete in all areas except for the service level. Installation of the upper and main concourse precast concrete risers, which began last July, has also been completed.
Installation of the precast seating risers for the lower concourse is 60% complete. The lower bowl precast installation started in April in the southwest corner of the site.
Later this week, concrete will be placed behind the home dugout. Concrete construction for the dugout walls, camera wells and bullpens started at the end of May.
For specific updates on the rest of the stadium, read the full story here…