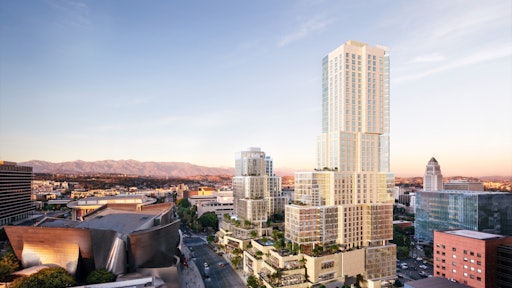 Related - CORE
Nearly 1,350 trucks will place 13,478 cu. yd. of concrete Friday to form the foundation for Related Companies $1 billion Frank Gehry-designed mega-development, The Grand.
The pour is the first of two that will occur at the site and will take 15 hours and 140 workers to complete, reports LA Downtown News. Over 1.8 million pounds of concrete will be placed during the effort.
The Grand, expected to open in 2021, will consist of two towers, a 39-story and a 20-story building housing over 400 residences, a hotel and retail space.