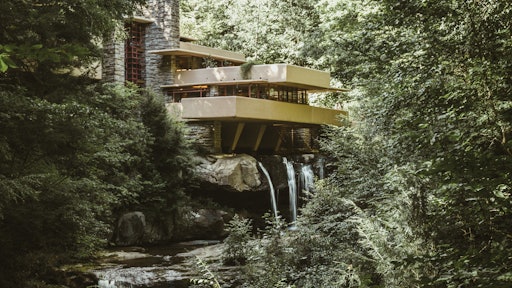 Kirk Thornton/Unsplash
Eight buildings designed by famed American architect Frank Lloyd Wright have been added to the UNESCO World Heritage list.
More than 1,000 sites in 167 countries are recognized by the United Nations' cultural organization. They can be examples of outstanding natural beauty or man-made buildings.
According to the Associated Press, the group selected Wright's work for his use of "organic architecture," including an open plan, with blurred boundaries between exterior and interior, and the "unprecedented use" of steel and concrete.
The Wright buildings are the 24th U.S. site on the list. The buildings included are the Solomon R. Guggenheim Museum in New York City; Los Angeles' Hollyhock House; the Unity Temple in suburban Chicago, the Frederick C. Robie House in Chicago; Taliesin in Spring Green Wis.; the Herbert and Katherine Jacobs House in Madison, Wis.; Fallingwater in Mill Run, Penn.; and Taliesin West in Scottsdale, Ariz.