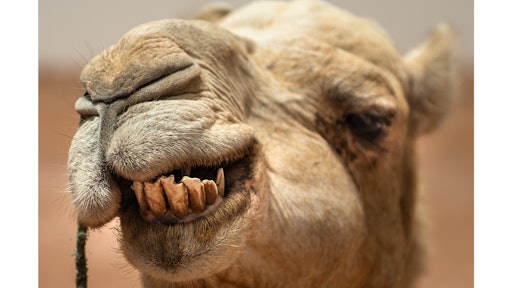 U.S. Air Force photo by Staff Sgt. Devin Boyer
Cement production in the northern United Arab Emirates is being fueled by thousands of tons of camel dung in a government-run plan to cut emissions and keep animal waste of out of landfill.  
After farmers in the emirate of Ras al-Khaimah drop off camel excrement at collection stations, it is then blended with coal to power the boiler at a large cement factory.
The company found that two tons of camel waste could replace one ton of coal.