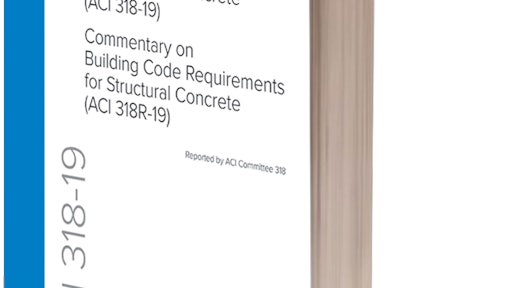 The American Concrete Institute (ACI) is offering a series of seminars in South America, Central America and Mexico with a focus on the new ACI 318-19, Building Code Requirements for Structural Concrete and Commentary.
"ACI 318-19: Changes to the Concrete Design Standard" seminars will feature face-to-face interaction with highly recognized speakers. 
The new building code requirements contains some of the most significant technical changes since the 1971 edition. The first to be published since the format of ACI 318 was reorganized in 2014, it is anticipated that it will be referenced in the 2021 International Building Code (IBC). Now containing three-dimensional illustrations to improve clarity, ACI 318-19 features clear language and style consistency and is organized so that engineers have increased confidence they have satisfied all necessary code requirements. 
The seminars will cover all the major changes in this new edition of the ACI code requirements.
Current locations include: 
Buenos Aires, Argentina, Jan. 13, 2020
Santiago, Chile, Jan. 15, 2020
Lima, Peru, Jan. 17, 2020
Quito, Ecuador, Jan. 20, 2020
Bogota, Colombia, Jan. 22, 2020
San Juan, Puerto Rico, Jan. 24, 2020
Panama City, Panama, March 9, 2020
San Jose, Costa Rica, March 11, 2020
Guatemala City, Guatemala, March 13, 2020
Mexico City, Mexico, March 16, 2020
Merida, Mexico, March 18, 2020 
For more information on seminar dates and locations, and to register, visit concrete.org.