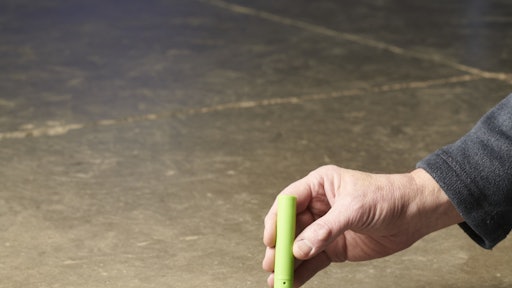 Wagner Meters
Witnessing a steady CAGR throughout the course of the following decade, the global concrete testers market is set to exceed $500 million by the end of 2029. A new report projects that the overall demand growth will remain moderate over the forecast period (2019–2029) and will receive a prominent push from the growing stringency of regulatory framework regarding quality of building and construction materials.
Developing economies in Asia remain key markets for investors in concrete testers, as the region has been witnessing remarkable growth of the construction and infrastructure industry.
Accuracy of Concrete Testers is Key 
Overall demand for concrete testers is increasing more so than in the recent past. In addition, the report finds that universal testing machines are being used where a wider range of measurement is required. End users prefer universal testing machines as they are highly reliable and precise in measurement.
Other key takeaways from the study include: 
Flexure concrete testers and fresh concrete testing machines are getting traction due to their compact size and on-site applications. However, highly accurate analysis is still majorly conducted by universal testing machine and NDT machine, as they have a wider measuring range.
Prices of fresh concrete testers and flexure testing machines are comparatively lower in East Asia than in other regions, attributable to the high presence of local manufacturers.
Currently, sales of universal testing machines are relatively high in North America owing to growing adoption of laboratory analysis services by various industries.
Stringent regulations have been set by regulating bodies such as ASTM and AASHTO regarding safety in construction. Moreover, increasing investment in upcoming infrastructure projects in the Middle East region are also propelling demand for concrete testers.
Manufacturers in the concrete testers market are increasingly relying on online sales. 
Concrete Testers Market a Competitive Landscape
The global concrete testers market is highly fragmented due to presence of a large number of local players that offer products for diverse applications. Key manufacturers, such as MTS Systems Corporation, Cooper Technologies Inc, Humboldt Mfg. Co., Canopus Instruments, and Global Gilson, Inc, account for about 15% of the overall market share.
North America and Europe are anticipated to account for a significant share of the global concrete testers market, owing to implementation of stringent regulations to maintain safety of infrastructure.
Editor's Note: These insights are based on the report, Concrete Testers Market, by Future Market Insights.