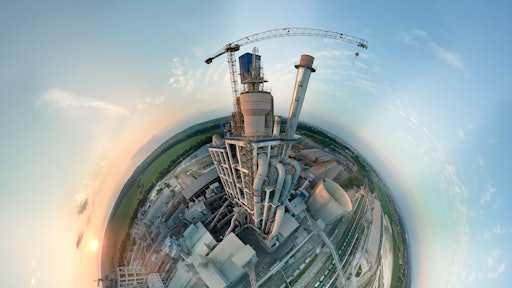 @bilanol - adoble.stock.com
The World Cement Association's (WCA) Annual Conference, October 24-25 - Dubai, focused on "Improving Profitability in a Time of Multiple Global Crises." Leaders from within the cement industry highlighted two critical challenges facing the industry: widespread overcapacity and the transition to a net-zero carbon future.
The conference's interactive design encouraged audience involvement in panel discussions, fostering collaborative conversations on a variety of topics such as how to develop and execute a successful M&A strategy, overcoming the barriers to increase the use of alternative fuels, and the changing needs of customers. Additionally, the conference explored the role decarbonization can play in addressing the issue of overcapacity. Delegates highlighted Europe as a region with significant profitability potential, where advanced carbon regulations and the substantial capital costs of CCS are changing industry dynamics in unexpected ways.
Speakers discussed the opportunity to supply carbon to a post-fossil carbon chemical industry when current hydrocarbon feedstock is no longer available. They also explored the short-term potential for closer integration with steel and power generation sectors to enhance the utilization of slag and fly ash. Furthermore, delegates examined the current and potential impact of carbon trading systems and expressed optimism that these systems are improving in design and will help the industry in reaching a profitable and sustainable future.
Awards
In addition to WCA's forum for open discussions, it recognized innovation through the announcement of several industry award winners.
The WCA Climate Action Award was won by Cemindo Gemilang Bayah Cement Plant, recognizing its multi-year efforts to employ various strategies for cost and carbon emissions reduction, including energy efficiency improvements, using alternative fuels, and clinker factor reduction.
The WCA Health and Safety Award was granted to Pretoria Portland Cement's "Quality in Safety" program, which promotes culture and behavior change, safety competence development, risk assessment, hazard identification, and contractor management.
The WCA Innovation Award was presented to Huaxin Cement's Huangshi Plant for being the first to consume over 2,000 tons of municipal solid waste daily, leading to a one-third reduction in coal consumption and a 15% decrease in carbon emissions. Moreover, the plant repurposes waste to produce high-value potassium salts and low-carbon wall blocks.
CNBM Southern Cement's Shanya Plant was awarded the WCA Model Plant Award for achieving exceptionally low heat and power consumption, excellent clinker quality, and the implementation of the 'intelligent plant' concept, which includes advanced control systems, an intelligent laboratory, and enhanced safety management.
"It was a pleasure to host our annual event in Dubai again, and I'm pleased to note the productive and collaborative discussions that took place, with many delegates highlighting the engaging and informative nature of the event. I also extend my congratulations to the deserving award winners. It was wonderful to hear about all the successful initiatives and solutions being presented, which I believe will help the industry address some of its most pressing challenges today," says Ian Riley, WCA's CEO.