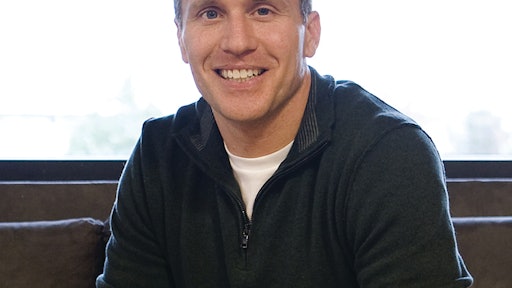 Humanitarian, Navy SEAL and author Eric Greitens is the keynote and opening session speaker for the American Society of Concrete Contractors' CEO Forum, July 26-29, 2012 at Coeur d'Alene Resort, Coeur d'Alene, Idaho. Greitens has authored two books, Strength and Compassion, an award-winning book of photographs and essays, and The Heart and the Fist, about his education as a humanitarian and his journey to become a Navy SEAL.
Greitens was deployed four times, to Iraq, Afghanistan, the Horn of Africa and Southeast Asia. He has served as the Commander of a Joint Special Operations Task Unit, Commander of a MarkV. Special Operations Craft Detachment, and as Commander of an al Qaeda targeting cell. Greitens continues to serve in the reserves at U.S. Special Operations Command.
Greitiens will relate stories from his work as a Navy SEAL and a humanitarian to illustrate the need for us to live with both strength and compassion. He will draw on stories from his experience to teach the virtues required for inspirational and effective leadership.
The CEO Forum is a leadership and executive conference for concrete professionals. Participants include CEOs, presidents, owners, CFOs, vice presidents and other top managers of concrete contracting firms.
The Forum will also include seminars, roundtable discussions, a golf tournament on Coeur d'Alene golf course, home of the world's only floating green, and numerous other networking opportunities.
Other speakers are Anirban Basu, chief economist for the Associated Builders and Contractors; Anthony Huey, Reputation Management Associates; and Vic Coppola, PI Associates.
Companies in this article