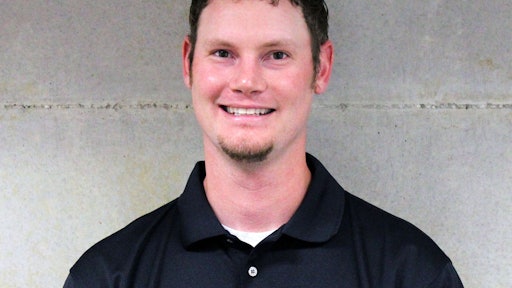 Thermomass, a leading manufacturer of concrete building insulation systems, is proud to announce the promotion of Garett Burkhart to product development technician. Burkhart will have the primary responsibility of overseeing the areas of product development. He will head endeavors in research, development and testing to keep Thermomass on the cutting-edge of new technology.
"Garett has been a key part of our success, and we are thrilled to promote him to this critical position," said Brad Nesset, vice president of sales at Thermomass.
Burkhart joined Thermomass in 2008 as a maintenance shift manager and immediately took an interest in PD & RD tasks.
Burkhart, a native of Iowa, grew up in Webster City, Iowa, and possesses an Associates of Applied Science degree in Tool & Die Making from Des Moines Area Community College. Burkhart will continue to live in the Boone area where he has ample opportunity to enjoy outdoor activities, such as, hunting, fishing, racing and and caring for his horses. Please help us in congratulating Garett Burkhart on his promotion!