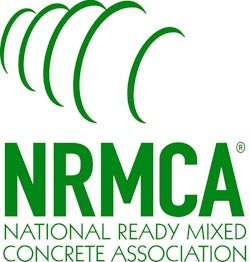 The National Ready Mixed Concrete Association (NRMCA) and Iberoamerican Federation of Ready Mixed Concrete (FIHP) recently announced they will partner to host the International Concrete Sustainability Conference, Latin America, February 6-7, 2014, in Medellin, Colombia. The conference is an expansion of the popular International Concrete Sustainability Conference and International Concrete Technology Forum hosted by NRMCA since 2006 throughout the United States and the Middle East. Next year will mark the first time the conference will be held in Latin America.
The popular conference provides learning and networking opportunities on the latest advances, technical knowledge, continuing research and solutions for sustainable concrete manufacturing, design and construction. Researchers, students, engineers, architects, contractors, concrete producers, public works officials, material suppliers and concrete industry professionals are invited to attend, submit papers and present at the conference. Topics include:
LIFE CYCLE ASSESSMENT – Assessing carbon footprint, embodied energy and other environmental impacts for buildings, infrastructure, and cement and concrete manufacturing.
LOW IMPACT DEVELOPMENT – Pervious pavements and erosion control structures. Urban heat island reduction, light colored pavements, green roofs and cool communities.
GREEN CONCRETE – Recycled and alternative materials, including aggregates, water, cementitious materials and fuels. Beneficial use of byproducts for cement and concrete production.
NEW CONCRETE TECHNOLOGY – Durability, extended service life models and validation, performance-based specifications to foster sustainability. Innovative concrete production methods.
SUSTAINABILITY INITIATIVES – Green building codes and standards adopted by building owners, designers, contractors and product manufacturers. Economic incentives and legislation.
FUNCTIONAL RESILIENCE – High performance concrete applications in buildings and infrastructure, fortified building codes and community initiatives focusing on disaster resistance and adaptive reuse.
"NRMCA is proud to be working with its long-time partner FIHP to bring the Sustainability Conference to Latin America. We've hosted the conference now for 8 years in 12 locations in the United States and the Middle East and have four more planned within the next 10 months. We believe now is the time to take the conference to our Latin American partners," said NRMCA President, Robert Garbini.
Manuel Lascarro, executive director of FIHP, added, "Medellin, Colombia, is the perfect location for the first Latin American conference since the city was recently chosen as 'Most Innovative City of the World 2013' by The Wall Street Journal. The conference will include representation from at least 10 Latin America countries in addition to leading experts in sustainability and concrete from North America and other parts of the world."
The Latin American conference is one of four sustainability/technical conferences hosted by NRMCA over the next 10 months with more in the planning stage. The lineup includes:
October 6-7, 2013 - Doha, Qatar
November 26-27, 2013 - Dubai, UAE
February 6-7, 2014 - Medellin, Colombia
May 12-15, 2014 – Cambridge, MA
Additional information about the NRMCA conferences, including conference programs, registration and hotel information can be found at the conference website.
Companies in this article