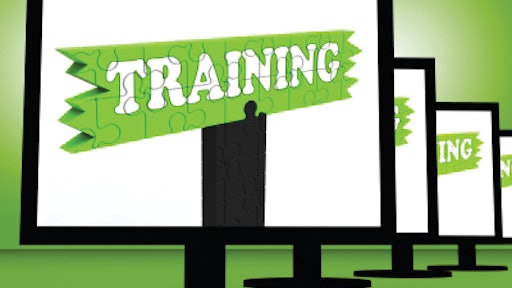 The webinar "Constructability of Voided 'Two-Way' Flat Slabs" will take place on October 9, 3 p.m. CST. The event will be presented by Mike Mota, Concrete Reinforcing Steel Institute (CRSI), and is sponsored by the American Society of Concrete Contractor's (ASCC).
Innovative structural slab construction practices have taken the efficiency of traditional flat slab systems to new heights. This webinar discusses constructability practices in voided-slab technology construction. The concept centers on removing "concrete" from the middle of the slab where it is not structurally efficient; reducing the dead load by as much as 35% thus allowing for large clear spans and efficient overall slab thicknesses. Several projects currently under construction in the United States will be discussed as case studies. From a sustainability standpoint, the reduced slab weight also allows the quantity and dimensions of vertical bearing elements, such as columns, bearing walls and foundation elements, to be potentially reduced by as much as 40%, thus reducing the use of virgin materials.
Learning elements:
Understand basic design concepts,
Understand concrete placement sequencing to prevent uplift,
Understand fire rating issues,
Understand structural efficiencies
The ASCC developed a monthly webinar series on a variety of topics of daily importance to concrete contractors. These presentations are designed for small and medium-sized contractors, though any contractor is welcome to participate. The webinar presentations are approximately 40 minutes in length and are held the second Wednesday of each month at 3 p.m. central time. There is no cost to ASCC members; non-members are charged $35 for webinar. To register for ASCC webinars, send an email to the ASCC.
Next month's webinar:
"Subrogation, Additional Insured and Other Messy Insurance Matters"
Presented by Jeff Coleman, Coleman Law Firm
November 13, 2013, 3 p.m. CST
Companies in this article