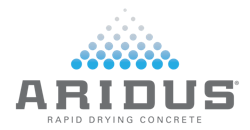 U.S. Concrete, Inc. announces, its wholly owned subsidiary, Ingram Concrete, LLC, completed the acquisition of Young Ready-Mix, Inc., a single site ready-mix concrete producer in Brady, Texas. The acquisition expands U.S. Concrete's market footprint in West Texas.
Adding Young's assets to Ingram's current market presence is part of U.S. Concrete's bolt-on acquisition growth model. "We are very excited to bring Young Ready-Mix into the U.S. Concrete family," says U.S.Concrete President and Chief Executive Officer William J. Sandbrook.
"We are committed to expanding our operations in the high growth markets of West Texas and look forward to servicing our new customers in this vibrant region."
About U.S. Concrete
U.S. Concrete services the construction industry in several major markets in the United States through its two business segments: ready-mixed concrete and aggregate products. The Company has 106 fixed and 10 portable ready-mixed concrete plants and seven producing aggregates facilities. During 2012, U.S. Concrete produced approximately 4.8 million cubic yards of ready-mixed concrete and approximately 3.3 million tons of aggregates. For more information about U.S. Concrete, visit www.us-concrete.com.
Companies in this article