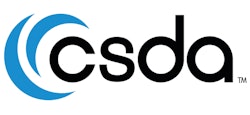 In what has already been a banner year for the CSDA Training Program, the association is pleased to announce that 100 industry professionals graduated from its hands-on training and certification courses in 2014.
This year, CSDA saw a 43% increase in attendance for its three training courses at World of Concrete from the prior year, and the Training Program reached a milestone of 4,000 graduates. With an additional two hands-on classes completed in October and Operator Certification courses held in November, CSDA can confirm that exactly 100 people participated in its 2014 hands-on training schedule — up 21% from 2013 and the highest annual attendance in the past eight years.
"The Operator Certification courses were well worth it for my guys. I am glad I got to chance to attend and see for myself just how informative and useful the courses were. Had I not taken this opportunity, I probably wouldn't have seen the value in them for my operators. Next year I will be sending more of my operators for certain," says Mike Luther, owner of CSDA member American Eagle Concrete Services in Orlando, Florida. Luther had three employees complete the certification courses in November.
Launched in 1993, the CSDA Training Program currently consists of 33 hands-on, classroom and online courses. Advanced Operator Certification courses were added to the program in 1995 and the association has partnered with St. Petersburg College Corporate Training for the past 13 years to provide these courses through an accredited educational facility.
"It is a very encouraging sign for the industry that many companies are once again investing in employee training programs that improve operations and benefit the entire workforce," says CSDA Executive Director Patrick O'Brien. "The recent successes of the CSDA Training Program show us that there is a growing interest in having an established, innovative training and certification program for the industry."
The next CSDA training classes will be held February 2-5, 2015 during World of Concrete in Las Vegas, Nevada. The association has scheduled an Estimating class, a Concrete Polishing class and a Hand Sawing & Drilling 101 class. For more information about these classes or others in the CSDA Training Program, visit www.csda.org, call 727-577-5004 or email info@csda.org.
Companies in this article