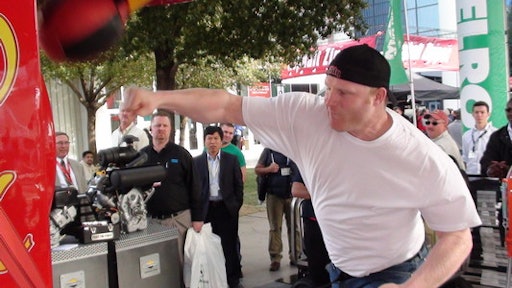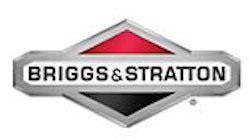 Briggs & Stratton Commercial Power will bring back its popular Knockout Power Challenge booth promotion for the fifth consecutive year at World of Concrete, Feb. 2 to 5, in Las Vegas.
The challenge gives attendees a chance to win prizes by taking a swing at a boxing machine that records the power of each participant's punch. Show attendees can enter the Knockout Power Challenge by visiting the Briggs & Stratton Commercial Power booth, No. O31614.
Each day during the show, a $100 poker chip will be awarded to the top male and female hitters who record the highest score. Daily winners will then compete for a $500 poker chip during the Knockout Power Challenge final round.
"The Knockout Power Challenge has become so popular at World of Concrete that we've decided to bring it back for a fifth time,"says Jim Cross, marketing manager for Briggs & Stratton Commercial Power. "It's always fun for us to spend time with the folks who use our power solutions on a daily basis. The event always draws a strong crowd and gives attendees a chance to learn more about how our Vanguard engines can help contractors face equipment power challenges on the jobsite."