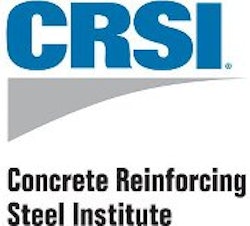 The Concrete Reinforcing Steel Institute (CRSI) is pleased to welcome Drew Thawley as Managing Director for the CRSI Foundation.
"Drew has previously supported the CRSI Foundation as a consultant to the Foundation. As a member of CRSI staff, Drew will strengthen our ability to attract investors and raise funds so that the Foundation can support education and research in reinforced concrete," says Dr. David McDonald, President of the CRSI Foundation.

Thawley brings to CRSI considerable experience as a non-profit executive and consultant with success in organizational leadership, fundraising, community development, alumni engagement, board management, staff leadership, and strategic plan development and implementation.

Prior to joining CRSI, he served as Vice President at Pursuant Ketchum, Inc., a nonprofit consulting firm and has recently established Rehoboth Development, LLC to provide national nonprofit consulting experience to local nonprofits that have limited resources and limited staff. He also served as President and CEO to the Alpha Sigma Phi National Foundation providing scholarships and leadership development programming for over 5,000 students from over 90 campuses.

Thawley is a board member of the Ohio Wesleyan University Alumni Board of Directors, served as a Board member of the North American Interfraternity Foundation (NCIF). He is also a Scout Leader with Pack 1776 in Duxbury, Mass.
Companies in this article