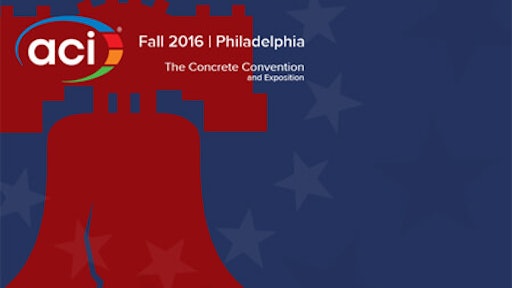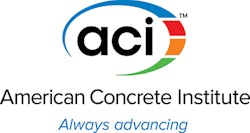 Nearly 2,000 engineers, architects, contractors, educators, manufacturers, and material representatives from around the world will convene at the Philadelphia Marriott Downtown Hotel in Philadelphia, Pa., October 23-27, 2016, to collaborate on concrete codes, specifications and standards. Technical and educational sessions will provide attendees with the latest research, case studies, best practices, and the opportunity to earn Professional Development Hours (PDHs).
The Eastern Pennsylvania and Delaware Chapter of ACI are proud to host the convention this fall, as an opportunity to showcase the companies, projects, current events, and landmarks that inspired the convention theme of Revolutionary Concrete. Some of the convention highlights that attendees have to look forward to include:
International Lunch with special guest Andreas Tselebidis
Student Mortar Workability Competition
Student Lunch with speaker Kenneth C. Hover
Contractors' Day Lunch  with speakers Mike Ricchezza and Valerie Giangiulio-Moody
Concrete Mixer held at the National Constitution Center
Concrete Sustainability Forum 9
An industry exhibition showcasing over 40 exhibitors
Throughout the convention, ACI will hold over 300 committee meetings, 40+ technical sessions, an industry trade exhibition, networking events, and more. Registration is open online through October 6, 2016 and discounted rates are offered until September 25th. To learn more about the ACI Convention and to register please visit www.aciconvention.org.