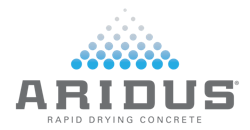 U.S. Concrete, Inc. announced today that it acquired the assets of Jenna Concrete Corp. located in Bronx, N.Y. Jenna has an established and respected market presence in the New York metropolitan area with approximately 25 years of experience serving the Manhattan commercial and residential high-rise market. Jenna's well-known projects in New York City include Yankee Stadium, Hudson Yards, and multiple expansions to RFK-Triborough Bridge. Jenna operates a fleet of 52 mixer trucks from its two ready-mixed concrete plants.
Jenna provides a complementary addition to the company's existing New York operations. The addition gives U.S. Concrete a more complete geographic coverage of the Manhattan market, enlarges its footprint to include the Bronx borough, and expands its customer base in the New York metropolitan area.
"This acquisition further demonstrates our ability to strengthen our leadership positions in our markets," says U.S. Concrete President and CEO, William J. Sandbrook. "Jenna will offer significant opportunities to leverage our expanded customer base and delivery efficiencies. The Jenna team has a strong reputation and has completed several well-known projects in the market. We are pleased to welcome the Jenna employees to our team and look forward to continue executing on our key growth objectives."
Companies in this article