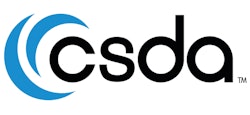 An enthusiastic crowd of industry professionals, including an impressive number of new members, met in Maui to learn, network and enjoy the Aloha spirit at CSDA's 2018 Convention & Tech Fair.
The association's flagship event, held March 8-10 at the beautiful Grand Wailea Resort in Wailea, Hawaii, was attended by a record-breaking number of attendees. It was the largest group to come together for a CSDA Convention in 10 years! Attendance was up 68% over the 2017 event in Puerto Rico.
CSDA members and friends were captivated by the story of how keynote speaker and shark attack survivor Paul de Gelder had overcome many obstacles in his life to become a successful and inspiring presenter. His mantra "Improvise. Adapt. Overcome" motivated attendees to look at challenges in their lives from a new perspective.
"Paul was engaging, interesting and inspirational. A wonderful speaker that the CSDA was lucky to have!" noted attendee and Board member Dan Dennison.
Other informative sessions on the agenda included presentations and panel discussions covering a range of topics. Among these were mitigating insurance losses, best practices for hiring and employing millennials and managing expectations on concrete polished floors. A job story on cutting a large hydroelectric dam in British Columbia was also on the agenda. Two roundtables covered the new HazComm regulations and the evolution of GPR business.
Aside from all the business sessions, some excellent networking opportunities and social events were available in Maui. The ever-popular CSDA Tech Fair was again part of the convention agenda. Twenty-five leading industry manufacturers and affiliates exhibited at the event, drawing a great crowd, with five first-time exhibitors. Attendees took the opportunity to talk one-on-one with vendors in an intimate setting that often cannot be achieved at large trade shows. 
"What a fantastic turnout we had for the 2018 Convention in Maui! The sun, the sand, the warm tropical breezes; Maui truly was paradise! I had the pleasure of meeting several first-time attendees and encouraged them to become more involved in CSDA," says Jack Sondergard, CSDA President.
Next year, the 2019 CSDA Convention & Tech Fair returns to sunny St. Petersburg, Florida and the Renaissance Vinoy Resort & Golf Club, March 11-15, 2019. This was the site of the 2015 Convention and there were multiple requests to go back. A very competitive rate was secured, and attendees can arrive early to experience the Firestone Grand Prix Indy Car race through the streets and along the waterfront of downtown St. Petersburg on March 8-10.
More details on this, and other events from CSDA, can be found at www.csda.org or by calling the CSDA office at (727) 577-5004.