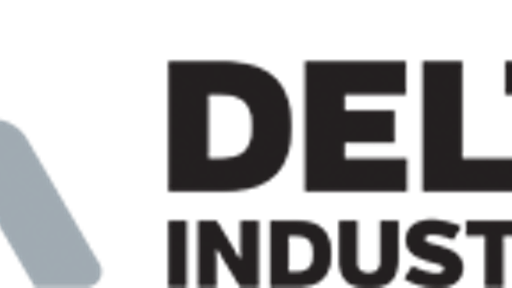 Delta Industries, a Jackson-based ready-mix concrete and construction materials supplier, has unveiled a new company logo as part of its ongoing update to its look and services. Delta has served the region since 1945, when it began serving the area's concrete needs using World War II Army surplus trucks.
Following decades of growth, Delta Industries now serves four states (Mississippi, Alabama, Tennessee and Louisiana) and is the most trusted concrete producer in the region. Earlier this year the company consolidated its ready mix concrete assets into Delta Industries, Inc. folding in operations previously conducted through  other subsidiaries companies.
"Our company has grown and evolved over the years, and we felt it was time for a new look as well," says Delta Industries President and CEO Dave Robison. "The new logo better reflects our more modern and technologically advanced approach to the business. The triangle also corresponds to "Delta" and reflects our moves to innovate and change with the evolution of advancements in our industry."
The new logo uses three bars to create a triangle and uses the familiar red color of the historic "Ready-Mix" logo, which will continue to appear on company trucks and certain other applications. The new logo will begin appearing on company trucks, plant location signs and other materials very soon.
What will not change, Robison says, is the company's long-standing commitment to superior service. "Our customers can count on receiving the same high-quality product and responsiveness that we have always delivered."
Today, Delta Industries operates a fleet of more than 230 trucks which operate from over 30 locations. The company serves residential, commercial and roadbuilding contractors.