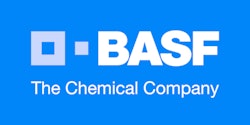 BASF now provides third-party verified Manufacturer Inventory Reports for all its admixture and fiber products to meet the  requirements of the LEED v4 Building Product Disclosure and Optimization – Material Ingredients, Option 1 credit.

In 2017, BASF was the first admixture company to provide third-party LEED v4-compliant Manufacturer Inventory Reports through GreenCircle®, LLC. The environmental consultant company audited and verified that BASF's internal Product Compliance Management System assesses the hazards of all the ingredients that make up the product, including impurities. This verification provides BASF with the capabilities for certifying its entire portfolio of Master Builders Solutions products. 
"With the GreenCircle Certification, we ensure an independent authentication of our company's product sustainability claims and help architects and design engineers make educated product selection decisions during the research and design phase of a project," says David R. Green, Manager Applied Sustainability for BASF Construction Chemicals. "BASF is committed to providing product material transparency information to support the construction industry's efforts to deliver healthy and sustainable solutions to the built environment."
BASF offers a wide range of sustainability tools and service solutions to support the construction industry. These include externally verified, ISO compliant declarations for concrete products (Environmental Product Declarations, EPD); a comparative life cycle assessment methodology that balances the cost and environmental impacts of alternative products, processes and technologies (Eco-Efficiency Analysis, EEA); and the Green Sense concrete advanced mixture optimization service to produce high quality, environmentally-preferable concrete. These value-added service solutions are available to all BASF customers.        
"Environmentally-preferred products are truly changing how construction material selection decisions are being made," says Green. "Demand for transparent information on products and solutions in all business sectors will continue to grow."   
To learn more about BASF sustainable products, service solutions or to locate a local BASF representative, visit www.master-builders-solutions.basf.us. To learn more about GreenCircle visit www.greencirclecertified.com