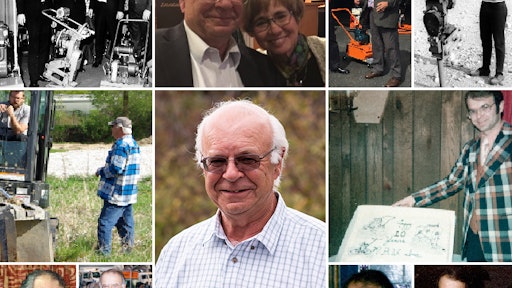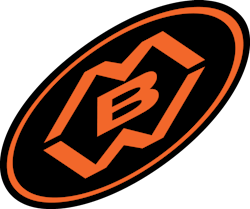 MBW, Inc. would like to announce the retirement of President Frank Multerer effective December 31st, 2018. Anyone who knows Frank, understands that he didn't necessarily intend to be running the company that his father Frank Sr. and Helmut Maass started. In 1967, Frank was enrolled in the University of Wisconsin Law School and during summer break he intended to work in the factory at MBW, Inc. But two weeks in, Frank Sr. asked him to make a sales call in Cleveland. Frank sold four of the new vibratory plates to a new customer that day and by the end of August he decided to put off law school for a year and build up a little nest egg. As Frank likes to point out, "he was introduced to commission."
In 1972, Frank Sr. passed away and Frank took over the sales and administrative duties of the business. During that time Frank helped grow MBW's footprint around the country, most notably in the Northeast, Midwest and Midsouth region. He also helped expand MBW's product line with the additions of walk-behind power trowels as well as mortar
mixers.
In 1987 after Helmut Maass retired, Frank became President of MBW, Inc. He opened MBW UK Ltd to help expand international distribution. At the same time, MBW continued to grow the concrete and compaction line with such additions as the Blitzscreed, ScreeDemon, Slipform Paver as well as roller and wheel attachments for skid-steers and
excavators.
Frank's retirement marks the end of an era for MBW, Incorporated. Over the past 50 years Frank's vision and commitment to the company has propelled MBW, Inc. to our present position in the industry. His leadership and innovation has kept MBW ahead of the competition and his dedication and work ethic has assured MBW's success for decades to
come.
Continuing the family business that his grandfather started, Andy Multerer will now be the new CEO/President of MBW. And Bert Multerer, Frank's brother, will be the new COO. A following press release is forthcoming.
We here at MBW sincerely want to thank Frank for putting this company on the map. For taking the time to get to know his employees and running the business with the same commitment to them as they have to MBW. We will truly miss Frank...the boss, the salesman, the co-worker, and the friend.
Thank you Frank and best wishes.