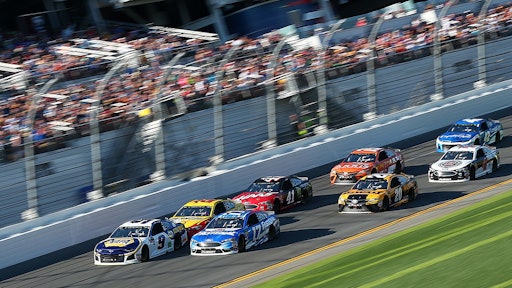 The Concrete Industry Management (CIM) program – a business intensive program that awards students with a four-year Bachelor of Science degree in Concrete Industry Management – is pleased to announce the following list of professional and sports/travel items have been donated for their annual auction at World of Concrete. The auction is scheduled for Wednesday, Jan. 23 in the Las Vegas Convention Center. The silent auction will be held from 11 a.m. to 12:45 p.m. PST in the North Hall Room N263 and the live auction begins at 1 p.m. PST next door in North Hall Room N262.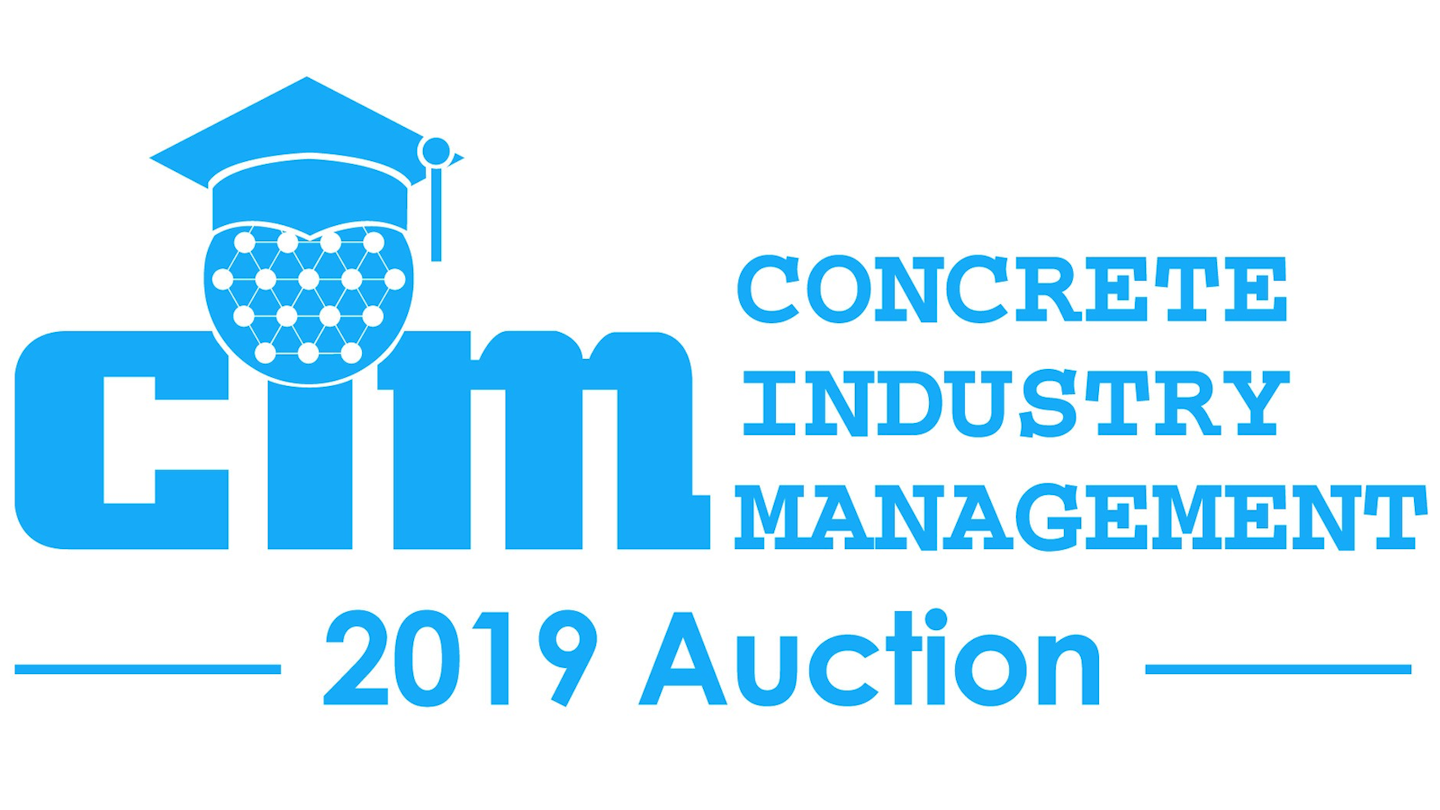 Once again, in addition to on-site bidding, internet bidding will be available on the Ritchie Bros. website. All items are available for bid whether in attendance at the show or not. Bidding can begin on the 100+ items in the silent auction immediately and continue bidding on any mobile device straight through the event. The live auction items will only be available for bidding during the event itself, but can be bid on either in person or online. Auction participation instructions are available on the CIM website at http://concretedegree.com/auction/.
"We have some tremendous professional items, as well as sports and travel packages in the CIM auction this year," says Mike Philipps, Chairman of the CIM Auction Committee, "These items offer the opportunity for some once-in-a-lifetime travel while supporting a great cause at the same time."
This year's CIM auction offers sports and vacation packages including: NFL, MLB, NBA, NHL and NASCAR tickets; the Kentucky Derby, Monterey Bay package; New York City, Los Angeles, Chicago, Dallas, San Francisco, Napa and Nashville travel packages; college football tickets, quail hunts and much more!
While the list continues to grow, as of Jan. 13, items include:
Advanced Lubrication Specialties

- Four Philadelphia 76ers and four Flyers Club box tickets

Allied Concrete Co., an Eagle Corporation Company

- Golf at Spring Creek Golf Club in central Virginia

Allen-Villere Partners

-

New Orleans stay and quail hunt for four

AOE

-

Social media audit and website content audit

Baker Concrete Construction, Inc.

- Kentucky Derby package for two


Bobcat Company

-

12 sets of Bobcat scale models




Bradford Renaissance Portraits Corporation

-

Exclusive family portrait

Burnco USA

-

Dallas golf weekend at the Four Seasons Hotel (airfare included)

CEMEX

-

Sports weekend package for four in Los Angeles

CEMEX

-

Florida Gators football tickets

Cemstone

- Four tickets to Minnesota Viking game

Central Concrete Supply Co., Inc. 

-

San Francisco travel package for two




Conco Companies

-

Napa Valley weekend




ConcreteCareers.com

-

Discounted placement service

Continental Tires

- $500 truck tire certificate

Dunn Investment Company

-

Quail hunting at Circle M Plantation in Mississippi




Enterprise Fleet Management

– Sonos wireless speaker package

Erie Strayer Company

-

Lenovo Ideapad 15.6-inch laptop

Frank Kozeliski Consulting Engineer

-

Concrete bowl

, Mason Jar, business cards, coasters and gavel

General Motors Fleet

-

Four tickets to the 2019 Daytona 500

Giant Cement

- Four tickets to Carolina Panthers vs. Jacksonville Jaguars in 2019 NFL season

HD Supply Construction & Industrial

 - Apple iPad

Holliday Rock

-

Los Angeles Lakers tickets




Housby

-

$1,500 gift certificate to Golf Galaxy




Irving Materials, Inc.

  - Nashville Predators game, four tickets

Irving Materials, Inc.

 - 2019-2020 Indianapolis Colts tickets

Jennifer LeFevre

- Two Washington Nationals tickets


John Deere Construction & Forestry Division

-

John Deere RSX860M Power Steering Gator

Las Animas Concrete/California State University CIM Patrons/Bill Albanese

-

Escape to Seascape Resort and experience beautiful Monterey Bay




Lehigh Hanson, Inc.

& Webcor Concrete

-

Explore San Francisco package

Line Dragon LLC

- ¼ scale self-propelled front-discharge concrete mixer

Martin

 

Concrete Construction, Inc.

–

11-inch

 

I-Pad Pro




Martin Marietta Materials

-

Dallas Cowboys suite tickets and travel

Matt Childs of Grapevine Wine Tours

-

Two gift certificates to Grapevine Wine Tours




MHC Kenworth-GA, TX & OK

- NFL package for either the Dallas Cowboys or Atlanta Falcons

Miles Sand & Gravel

-

Sailgating at University of Washington Pac-12 Champion Husky game and weekend in Seattle




MTSU CIM Patrons

-

Houseboat rental




MTSU CIM Patrons

-

Nashville experience package for two

National Precast Concrete Association Foundation

-

$250 gift card to Harry & David




NJIT Northeast CIM Patrons

-

New York City weekend for two – Feb. 22-24, 2019




Ozinga

- Sports weekend for four in Chicago, April 5-7, 2019




Peterbilt Motors Company

-

Texas Motor Speedway experience package for four

Portland Cement Association

-

$800 in iTunes gift cards

Power Curbers Companies, LLC

– Four Carolina Panthers single game tickets

Ready Mix USA

-

University of Alabama football tickets




Rogers Group Inc.

-

Ram or

 

hog hunting in Tennessee mountains for two

Rush Enterprises, Inc.

-

Six Dallas Cowboys tickets plus travel

Sandler Training

-

Two one-day sales or sales management training programs for up to 25 people




Silvi Group Companies, Inc.

-

Wine from Larry Silvi's personal collection

St. Mary's Cement Inc. (US) a Division of Votorantim Cement North America

-

Buffalo Sabres NHL hockey game

Stego Industries

-

Four

 

Anaheim Ducks tickets with parking

Stoneway Concrete

-

Seattle Mariners tickets




Superior Concrete Materials, Inc. A U.S. Concrete Company

-

Explore your nation's capital travel package




Texas State University CIM Patrons Board

-

Driftwood Texas wine country vacation

Thomas Concrete Company

- Atlanta golf package at Hawks Ridge Golf Club

Thompson Machinery - 55 qt. Cat cooler

United Rentals, Inc.

-

PGA Tour FedEx Cup Championship for two with $500 travel voucher




U.S. Concrete – Redi-Mix Concrete

-

Dallas sports for four

U.S. Concrete – NYC Division

-

Unforgettable weekend in New York City




Valvoline

-

Signed Marcus Mariota helmet

Valvoline

- Signed John Elway Stanford Cardinals jersey

Vulcan Materials Company

-

Four Washington Redskins football tickets

Vulcan Materials Company

-

Two rounds of golf for four at TPC Sawgrass plus lodging and travel

Wirtgen America

-

Welcome to Nashville "Home of country music" package

Woodland Tilt-Up

–

Four Miami Dolphins football tickets