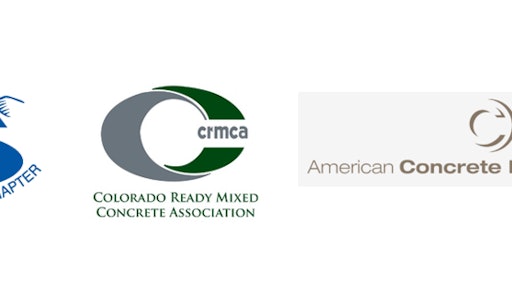 Three leading concrete industry groups will celebrate Concrete Industry Day on April 23, as part of an initiative by the State of Colorado to draw positive attention for the industry. 
The aim of the event is to recognize the hard work of the Colorado Legislature and their staff members, as well as to raise awareness about the importance of the concrete industry to the state's economic growth and sustainable development practices.  
Gov. Jared Polis recently issued the proclamation recognizing the importance of concrete to the state. The proclamation reads in part: "The State of Colorado recognizes the ready mixed concrete industry as important to furthering development in our state and appreciates the hard work, dedication and the efficiency of its employees" 
The three participating industry groups include the American Concrete Pavement Association-Colorado/Wyoming Chapter, the Colorado Ready Mixed Concrete Association, and the American Concrete Pipe Association. The associations will host a picnic lunch for Colorado legislators and their staff members. The event, Concrete Day at the Capitol, will be held on the southeast corner of the Capitol grounds from 11:00 a.m. to 1:00 p.m. on Tuesday, April 23. 
"Concrete is a part of so many things we build," says Gov. Polis. "The concrete industry is an important contributor to Colorado's infrastructure, economy and future. We look forward to celebrating at the Concrete Day at the Capitol BBQ and recognizing the thousands of employees that are making a difference in our state."