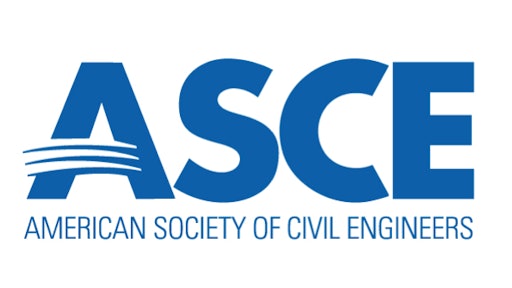 The University of Wisconsin-Madison (UW-Madison) Concrete Canoe team won the American Society of Civil Engineers' (ASCE) Concrete Canoe Competition at the Great Lakes ASCE Student Conference, which took place at Valparaiso University on April 11-13. The UW-Madison team has been invited to compete at the National Concrete Canoe Competition (NCCC) June 6-8, at the Florida Institute of Technology in Melbourne, Fla.
The Concrete Canoe Competition requires students to collaborate as teams and use engineering skills to design and construct a seaworthy canoe made entirely of concrete. Each team must compete in four categories: Design Paper, Oral Presentation, Final Product and several racing events for a chance to move on to NCCC, also known as "America's Cup of Civil Engineering," where the winner will compete against 24 other teams from schools across the nation.
"ASCE is thrilled to invite the winners of the Concrete Canoe ASCE Student Conference competitions to compete at the national level at the Florida Institute of Technology" says Robin A. Kemper, P.E., LEED AP, F.ASCE, F.SEI, president of ASCE. "The Concrete Canoe competitions, at both the local and national levels, challenge students academically and athletically. Students use innovation, teamwork and civil engineering knowledge to solve a unique challenge. The society is proud to recognize the work these students have put in throughout the school year and wish them luck at the National Concrete Canoe Competition in June."
In its 32nd year, NCCC challenges civil engineering students to apply the engineering principles learned in the classroom to a real-world task, while utilizing project management and team building skills. The Concrete Canoe program consists of both athletic and academic events. The competition is designed to test the knowledge, creativity and stamina of each team. Over the course of the school year, teams around the world plan, research and construct a canoe out of concrete. The competition evaluates teams on design and construction, a technical design report, a formal business presentation and five different races—men's and women's slalom races, men's and women's sprint races and a co-ed sprint race.
The NCCC is organized by ASCE and hosted annually by a university student chapter, thanks in part to funds provided by the ASCE Foundation.