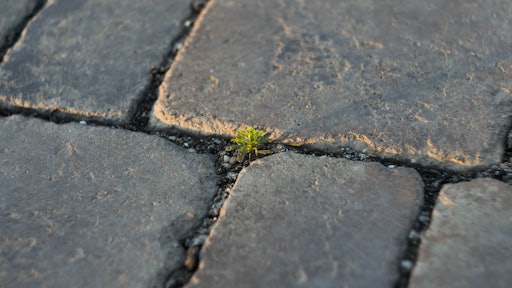 Imre Tömösvári/Unsplash
In the face of an on-going climate emergency, two French companies are partnering on a greener concrete solution.
Bouygues Construction and Hoffmann Green Cement Technologies have signed a 30-month contract, with the aim of devising and testing concrete formulas using a new cement manufactured with a new technology known as H-EVA1. Developed by Hoffmann Green Cement Technologies, this technology offers a carbon footprint between 70% and 80% lower than a conventional Portland cement. 
The partnership constitutes a strategic alliance, a company release states, the results of which will contribute to making the construction sector more responsible and more sustainable, considering that cement currently accounts for 6% of greenhouse gas emissions in France.
Studies jointly carried out by the partners will make it possible to obtain the certifications needed for operational implementation on Bouygues Construction sites in 2020.
"As a leading player in the construction sector, Bouygues Construction needs to meet the challenges of growing urbanization while reducing its environmental impact. The partnership we have signed with Hoffmann Green Cement Technologies is an opportunity to jointly develop an innovation for our sector that is disruptive, because it emits less CO2, and to act to make construction more sustainable for our customers, says Philippe Bonnave, chairman and CEO of Bouygues Construction.
Julien Blanchard, chairman and co-founder of Hoffmann Green Cement Technologies, adds: "The construction industry today has to change quickly in the face of climate issues and the advent of new regulations. To meet these challenges, we have created new cements guaranteed to be clinkerfree and based on industrial by-products. Our industrial approach to cement is genuinely an eco-responsible and revolutionary solution on the construction market. This meaningful partnership is a perfect illustration of Bouygues Construction's desire to sign up to disruptive innovations such as ours, with the aim of getting the construction sector to commit itself sustainably, and immediately, to a drastic reduction in CO2 emissions."