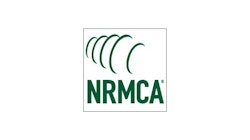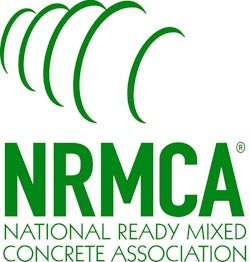 The National Ready Mixed Concrete Association (NRMCA) congratulates 30 rising-star executives selected for the 2019-2020 Developing Industry Leaders (DIL) program.
The DIL program runs under the auspice of NRMCA's Workforce Development Committee. Its goal is to support future executive-level talent development. While in the program, participants gain insight into critical factors at a national and strategic level. Equally critical is the opportunity to work on a diverse team from across the country.
This peer-centric program, with its accompanying industry mentorship with DIL alumni and senior NRMCA staff, encourages participants to make lifelong, career friends. The collective group will meet face-to- face during NRMCA's ConcreteWorks, October 3-7, in Kissimmee, FL, at NRMCA's annual convention in March 2020, and gather for a summer 2020 capstone seminar before becoming DIL alumni. They, along with DIL alumni, can also attend the 2020 North American Concrete Alliance Fly-In, in March 2020 in Washington, DC.
The 2019-2020 participants are:

Brian Anderson, senior business analyst, Lehigh Hanson, Inc., Irving, TX

Steve Barton, area manager, Redi-Mix Concrete - A US Concrete Company, Euless, TX

Caleb Bennett, senior sales representative, BASF - MasterBuilders Solutions, Beachwood, OH

Zach Canterbury, sales representative, Irving Materials, Inc., Greenfield, IN

Josh Cirulnick, business analyst, Vulcan Materials Company, Vestavia Hills, AL

Justin E. Cromer, human resouces/recruiting manager, Thomas Concrete, Inc., Anderson, SC

David Dillon, district manager, The Euclid Chemcical Company, Mill Creek, WA

Timmy Duhon, area manager, S&W Ready Mix Concrete, Hope Mills, NC

Russell Fawver, sales representative, The Euclid Chemical Company, Stratford, CT

Adam Fox, technical service engineer, LafargeHolcim, Addison, TX

Jacob Friedrich, dispatch/customer service assistant manager, Cemstone, Mendota Heights, MN

German Fuentes, plant manager/dispatcher, Holliday Rock Co., Inc., Upland, CA

Leonel R. Fuentes, scheduling manager, Holliday Rock Co., Inc., Upland, CA

Jeff Hess, sales representative, United Companies - a CRH Company, Carbondale, CO

Brandon Horton, quality manager, Titan Virginia Ready Mix, Sterling, VA

Kevin B. Johnson, project manager, Superior Concrete Materials, Inc. - A US Concrete Company, Newington, VA

Kisia Kimmons, technical service manager, Roanoke Cement/Titan America, Apex, NC

Matthew Knights, area sales leader, BASF - MasterBuilders Solutions, Beachwood, OH

Steve Longfellow, senior account manager, Preferred Materials, Inc. - a CRH Company, Bonita Springs, FL

Robert McGehee, environmental manager, Central Concrete Supply - A US Concrete Company, San Jose, CA

John Melchiorre, plant manager, US Concrete (Action/Eastern), Trappe, PA

Kendra L. Parga, project manager, Central Concrete Supply - A US Concrete Company, San Jose, CA

David Resweber, PE, regional technical service specialist - Pacific Southwest GCP Applied Technologies, Scottsdale, AZ

Cody Snyder, plant manager, Concrete Supply Co., Huntersville, NC

Dylan Sparschu, account manager, Preferred Materials, Inc. - a CRH Company, Orlando, FL

Tyler Stanley, production manager, Irving Materials, Inc., Louisville, KY

Tyler Taylor, technical sales rep, Ingram Concrete - a US Concrete Company, Glen Rose, TX

Chris Wurtz, director of sales, Digital Fleet, Chicago

Craig Zampiceni, sales manager, Preferred Materials, Inc. - a CRH Company, Odessa, FL

Joel Zandra, manager, financial planning & analysis, Ozinga, Mokena, IL

Allyson M. Zurawski, environmental & land manager, LafargeHolcim, Amherst, NY