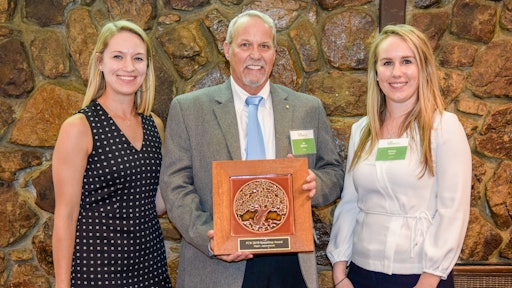 MAPEI received the 2019 GreenStep International award at the GreenStep Environmental Awards banquet, which was held by Floor Covering Weekly magazine at the Dalton Golf & Country Club in Dalton, GA, on Wednesday, September 18. The International award is presented to companies with an international presence, and a clear focus on sustainability and transparency.
MAPEI has a strong global commitment to sustainable environmental practices. Since 1994, the year that MAPEI's first Quality Management System was certified, 42 of MAPEI's subsidiaries have been certified as ISO 9001 – Italy (7); Europe (19); North and South America (6); and Asia, Australia and Africa (10). In addition, 31 of MAPEI's production facilities are certified as ISO 14001 and 17 are certified as OHSAS 18001/ISO 45001.

Jim Whitfield, MAPEI Corporation's Director of Technical Services, and Brittany Storm, MAPEI Corporation's Sustainabaility Manager, were both on hand at the event to accept the award for MAPEI. "MAPEI is honored to receive this GreenStep International award from Floor Covering Weekly," Whitfield said. "This award recognizes our commitment, not just in the U.S. but internationally, to transparency and to being good environmental stewards."

"This award is the culmination of extensive research and communication between the U.S. and Italian sustainability and executive teams. It is a tribute to the open lines of communication that exist within and between the different branches of MAPEI — the very communication necessary for such a strong sustainability policy to exist. We may be an international company, but our commitment to sustainability is common and clearly focused," Storm said.
She added, "At MAPEI, this commitment is built into everything we do and reflects in our triple bottom line — People, Products and Planet — whether it is employee training, product documentation and transparency, or operating processes that are designed to reduce our carbon footprint and maximize our environmental handprint."

Whitfield agreed, stating, "As MAPEI continues to grow, here in the U.S. and internationally, we will continue to lead the way, providing system solutions that not only save time and money but also the planet. That really is the definition of working smarter."