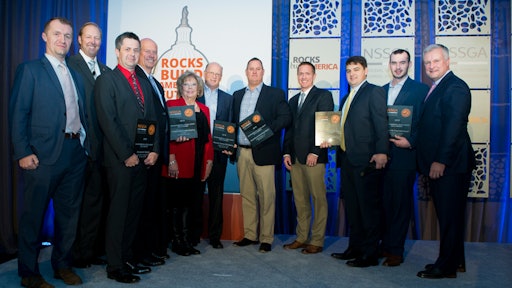 CEMEX USA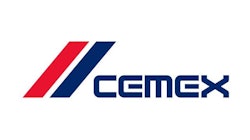 The National Stone Sand and Gravel Association (NSSGA) has recognized 13 CEMEX USA aggregates operations for their ongoing commitments to environmental excellence and community relations efforts. 
CEMEX's Balcones Quarry in New Braunfels, Texas, one of the top volume-producing quarries in the U.S., and CEMEX's Gator Sand Mine in Davenport, Fla., each earned NSSGA Environmental Excellence Gold Awards, in recognition of their dedication to the exemplary use of environmental controls and systems. Three more CEMEX aggregates operations received NSSGA Environmental Excellence Silver Awards, and eight additional operations earned NSSGA Environmental Excellence Bronze Awards.
"At CEMEX, we take pride in being good stewards for the environment, and we strive to pursue excellence while serving as good neighbors in the communities where we operate," says CEMEX USA President Jaime Muguiro. "We are proud of these operations for reaching and maintaining such high standards while serving as examples others can emulate."
The following CEMEX operations were recognized by NSSGA with Environmental Excellence Awards:
Gold 
Balcones Quarry, New Braunfels, Texas
Gator Sand Mine, Davenport, FL   
Silver
Davenport Sand Mine, Davenport, FL
Center Hill Quarry, Center Hill, FL
Palmdale Sand Mine, Palmdale, FL    
Bronze
Brooksville Quarry, Brooksville, FL
Alico Quarry, Ft. Myers, FL
St. Catherine Quarry, Bushnell, FL
Deerfield Sand Mine, Tillman, SC
Union Sand Mine, Ludowici, GA
SCL Quarry, Miami, FL
Krome Quarry, Miami, FL
Inglis Quarry, Inglis, FL   
For community relations, the NSSGA recognized two CEMEX operations for actively engaging their communities and working to improve public perception of crushed stone, sand and gravel operations. CEMEX's Center Hill Quarry in Center Hill, Fla., earned the NSSGA Community Relations Gold Award, while CEMEX's Davenport Sand Mine earned the NSSGA Community Relations Bronze Award.