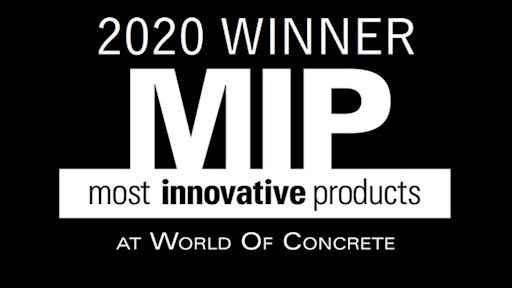 Alchemco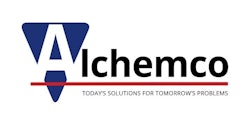 Alchemco's TechCrete 2500 Waterproofing Agent was voted Most Innovative Product in the Concrete Materials Category, at the 2020 World of Concrete Convention.
The MIP2020 is the only annual award program honoring innovative new products designed for all segments of the concrete and masonry industries. 
Alchemco's TechCrete 2500 Waterproofing Agent was voted the Most Innovative Product winner in the Concrete Products Category by all members of the concrete industry.
Why is it Unique?
For starters, it's a two-fold time saver. Not only is it one-time application, but it's also easier and faster to apply than more traditional waterproofing products. One treatment lasts the design life of the concrete structure. TechCrete 2500 is non-toxic, 100% trafficable, and tolerates thermal stresses. This environmentally friendly waterproofing solution can qualify for either a 15-year or 30-year labor & material watertight warranty, when applied by an Alchemco Certified Contractor. 
How Does it Work?
"Water is almost always involved in the premature deterioration of concrete," says Peter Kesser, Alchemco's global sales director. "However, TechCrete 2500's unique formula works with water to continually reactivate our waterproofing products inside the concrete. That is one of the features that makes TechCrete 2500 a truly unique product in the marketplace."
With over 40 years of high-level performance history in the field, Techcrete 2500 has a first-rate reputation. Our solutions protect the concrete from the inside, so you never have to worry about the surface wear and tear so prevalent with coatings or sealers. The 30-year watertight labor and material warranty that Alchemco offers, can be confidently offered because of the superior performance that TechCrete 2500 Waterproofing Agent has exhibited for 40+ years around the globe.
How is it Different?
Coatings or sealers act as a top-coat solution. These solutions sit on the concrete surface, simply acting as a barrier, trying to keep moisture from getting into the slab. The problem with this approach is that surface applied membranes deteriorate over time due to weather and traffic, leaving the concrete exposed after just a few years. They are also compromised and begin leaking water when new cracks form in the concrete over time. TechCrete 2500, however, penetrates into the concrete and forms a waterproofing gel. This solution quickly fills in cracks, pores, and capillaries to provide maximum concrete waterproofing and protection from the inside, so it can't be worn away. Just as importantly, it seals future cracks that appear over time, as well. 
Used as part of the factory warranted TechCrete 2500 Waterproofing System, and applied by factory-trained contractors, this spray-applied product is revolutionizing the concrete waterproofing world.
"A common misconception among owners and facility managers, is that concrete will last forever, without needing any additional protection. However, concrete structures just like anything else, must be properly protected and maintained in order to survive for the full-term of their designed lifespan," says Kerston Russell, Alchemco's technical director. 
The TechCrete 2500 Waterproofing System is designed to replace traditional membrane coatings, and all of the maintenance challenges that go along with them. "Our product penetrates the structure's surface and creates a gel in the pores and cracks that expands to form a waterproof barrier inside the concrete. In addition to sealing existing cracks of up to 2 mm wide at the time of application, it also seals future cracks as they form, creating a self-healing effect," says Mario Baggio, Alchemco's CEO. "This ensures full protection for the design life of the concrete structure, a one-time application."
This affordable waterproofing system is also completely biodegradable, non-toxic and VOC free, and approved for use with drinking water (potable), which helps protect the environment. The clear and colorless TechCrete 2500 Waterproofing Agent does not change the exterior appearance of the concrete surface. As a result, it is a great solution for protecting historical structures.