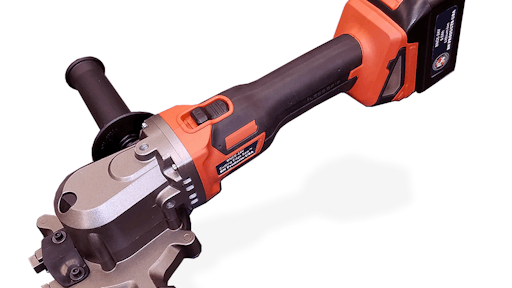 BN Products USA, LLC. is pleased to announce the release of our new cordless Cutting Edge Saw. The BNCE-20-24V cordless tool complements our standard corded model. It uses the same blade as our corded version and the cordless feature makes this new tool extremely versatile.  The powerful brushless motor combined with the strong 24-volt battery is a very useful tool on the job site.
The tool can cut rebar up to #6 (20 mm).
It is also an excellent tool for cutting threaded rod up to size 7/8 inch (22 mm) and other materials that are of a O.D. diameter up to 7/8 inch including galvanized steel pipe and conduit.
The tool comes with two (2) blades, two (2) batteries, a charger, and collection bag for cutting chips.
It is packaged in a blow molded case.
Request More Information
Fill out the form below to request more information about
BNCE-20-24V Cutting Edge Saw