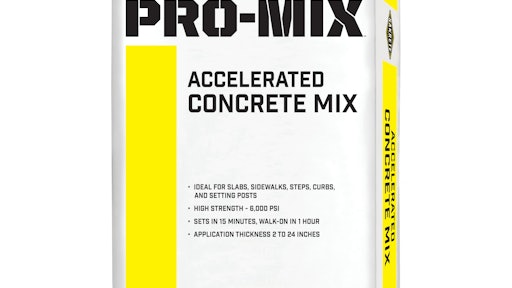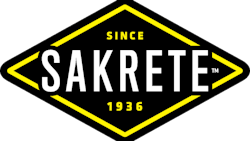 Sakrete's Pro-Mix line is made up of professional grade, high-strength, fast-setting (15 minutes) products formulated for exceptional workability. All Pro-Mix products offer higher strength than traditional concrete and most can be opened to foot traffic in less than an hour, allowing professionals to complete more work. The line includes:
Pro-Mix All-Purpose Concrete Mix: Professional grade product suited for vertical or horizontal concrete repairs indoors or out. Pro-mix All-Purpose reaches 4,000 psi in just three hours; 9,000 psi in 28 days
Pro-Mix Accelerated Concrete Mix: Is designed for quick turnaround on general repairs, walkways, small slabs and floors with depths of more than 2 in. It reaches 4,000 psi in three hours; 6,000 psi in 28 days
Pro-Mix Concrete Repair: Designed for concrete repair jobs with thicknesses from ¼ in. to 6 in. Polymer modified for smooth workability and bond strength, it works in vertical, horizontal and overhead repairs. Reaches 4,000 psi at three hours; 7000 psi at 28 days
Pro-Mix Lightweight Concrete Mix: One 33.5 lb. bag yields as much concrete as a standard 50 lb. bag of concrete, making it effective for more-than-2-in. depths in difficult-to-reach places, such as balconies, upper floors, trails, and more. Ready for foot traffic in three hours; reaches 2,000 psi in three hours; 6,000 psi in 28 days.
Request More Information
Fill out the form below to request more information about
Sakrete's Pro-Mix Line Offers High-Strength, Fast-Setting Options